Liansu provides 20-1600MM HDPE pressure pipeline extrusion equipment, which covering pressure grades from SDR26 to SDR11, ensuring that qualified products for large pressure grade and large diameter HDPE pipelines are stable in the melt temperature of the material in the screw and mould, solving the problem of material sagging before forming, and ensuring the physical properties and uniform wall thickness of the pipe product. In recent years, Liansu has successfully delivered dozens of Large-diameter HDPE pipeline extrusion lines to domestic and overseas customers.
Liansu provide an overall solution for fully transparent monitoring of the production process from material conveying, drying, metering, extrusion host, mold, vacuum high-efficiency extrusion rapid prototyping, to stable traction, automatic chipless cutting, and full-automatic chipless cutting.
Extruder with large L/D ratio
Liansu adopts a self-developed 40 L/D ratio series HDPE special single-screw extruder, which is matched with a spiral feed bushing to ensure high output of the extruder and stable melt temperature of the materials. It also ensures the melt temperature before material extrusion and maintaining high output at the same time.

Melt Cooler
Configure a melt cooler for the extrusion of large-diameter pipes to stabilize the melt temperature before the material enters the mould. It can prevent sagging, and it ensures the uniform wall thickness of the pipes.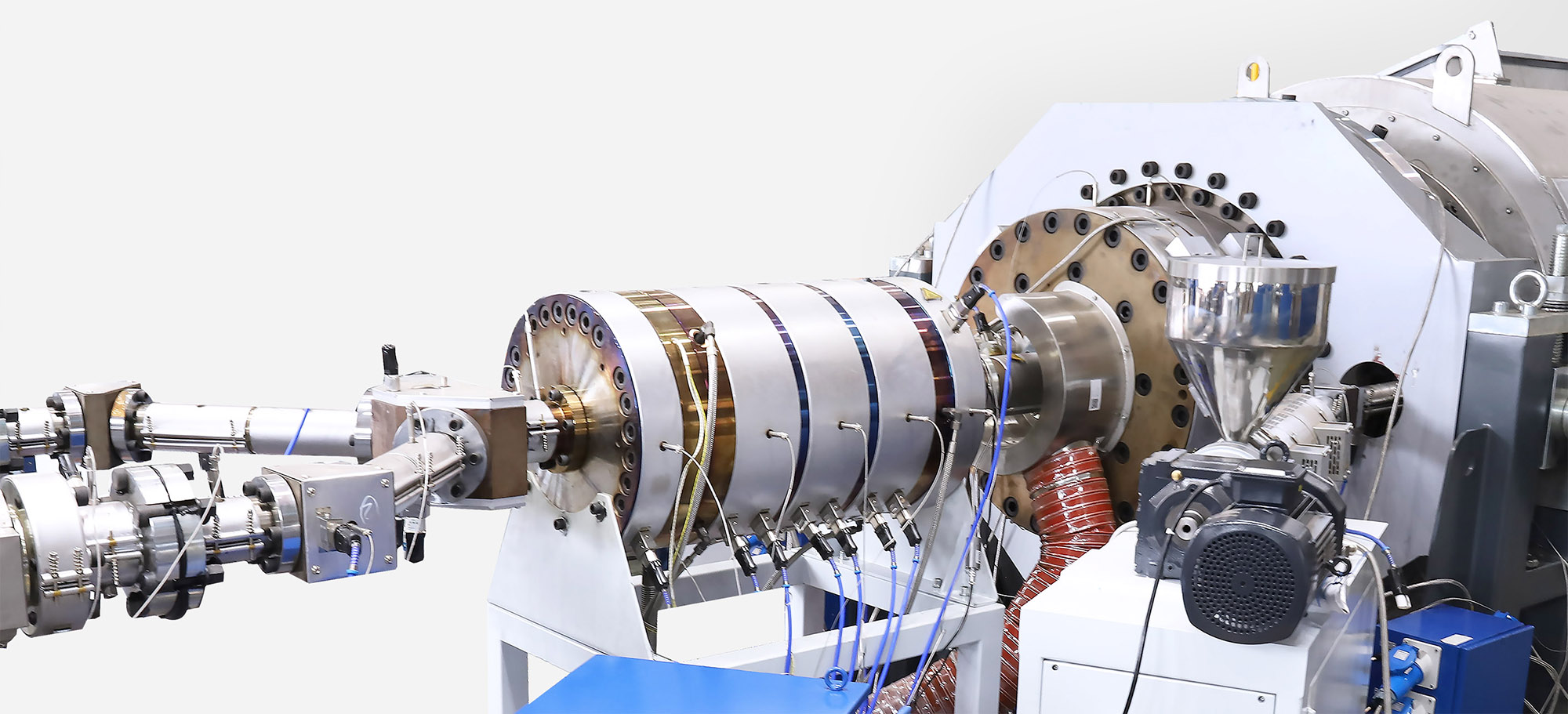 Spiral basket structure mould
The mould adopts a spiral basket structure, with multiple spiral flow channel distribution body design and dual cooling structure, reducing the melt residence time and accurately controlling the mould temperature, ensuring uniform pipe thickness and smooth inner wall.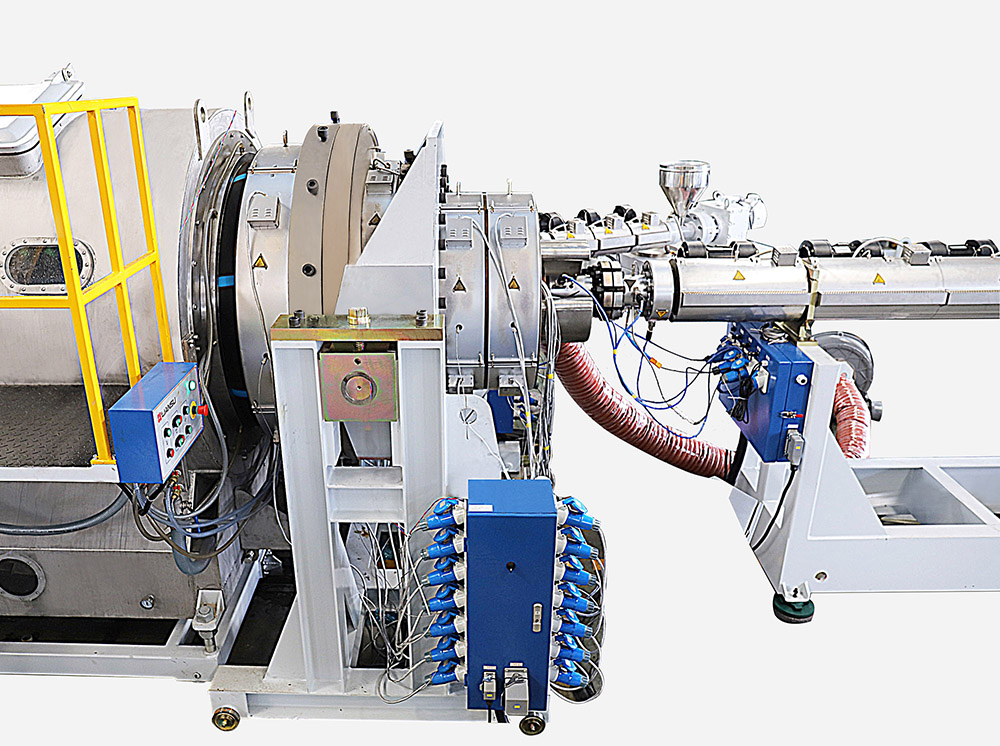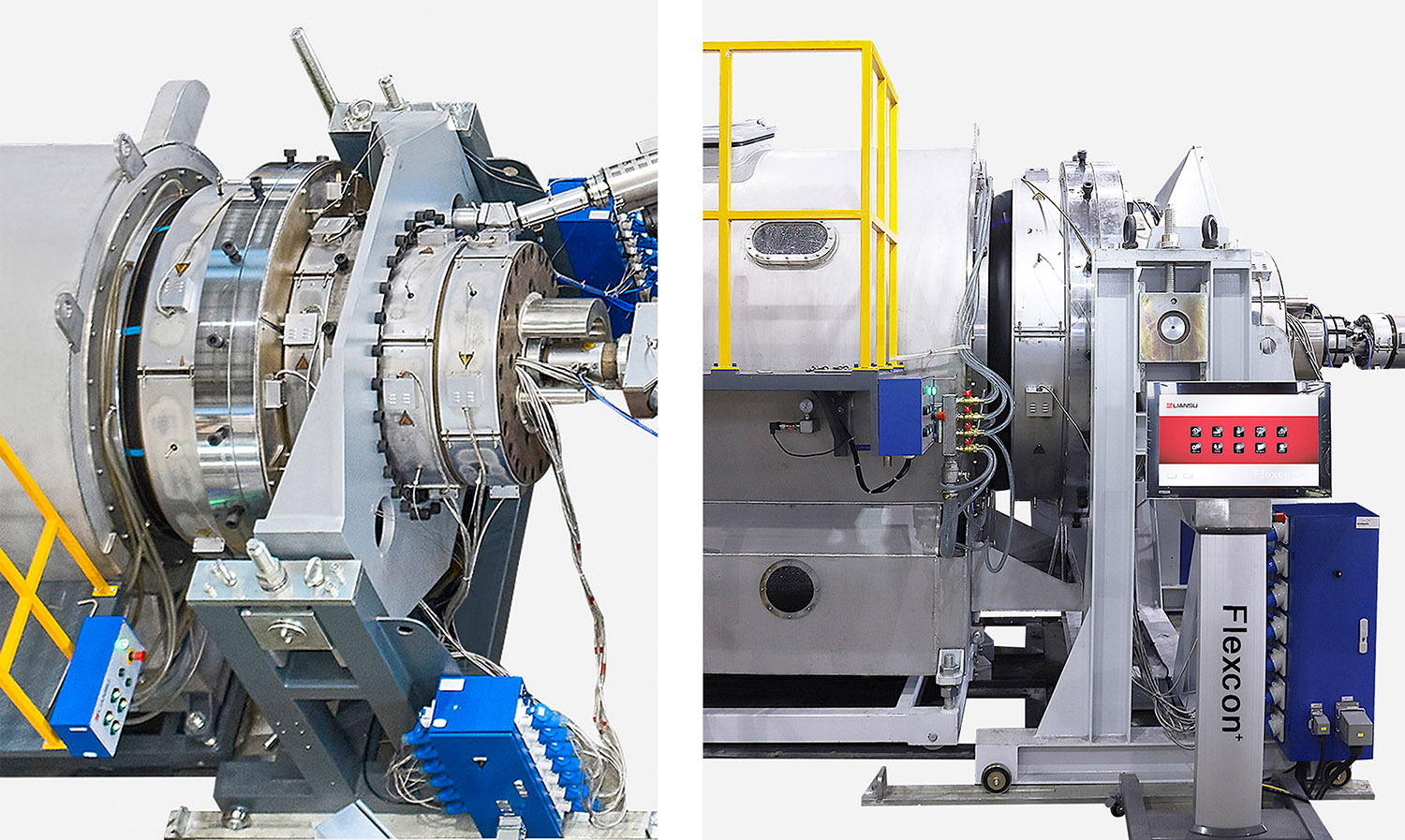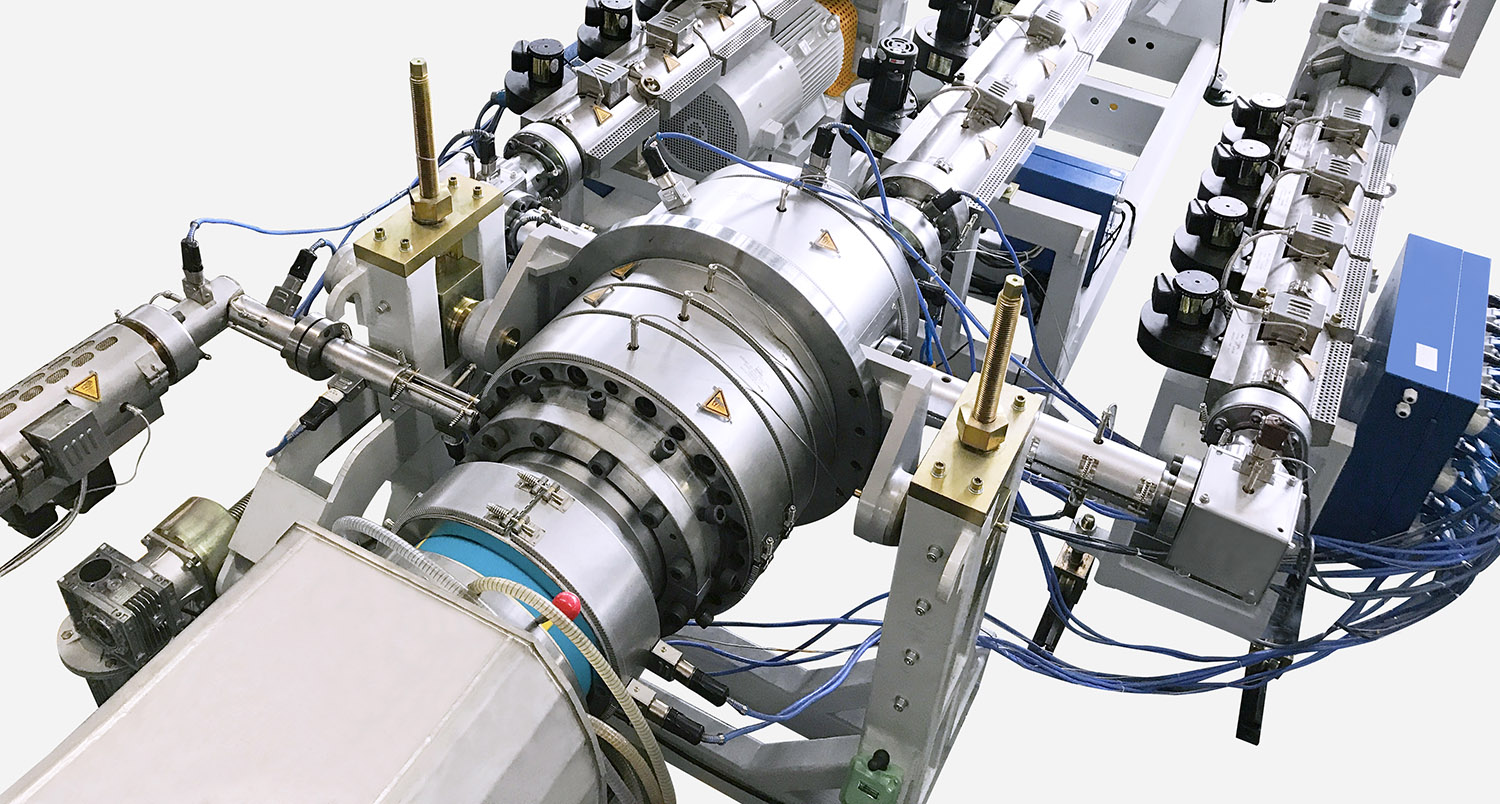 Rapid vacuum forming
The vacuum tank adopts a fully automatic negative pressure closed-loop control system. The HMI sets the required pressure, starts the vacuum pump, transmits a signal to the inverter through the negative pressure sensor, adjusts the rotating speed of the vacuum pump automatically, and it will quickly reach a constant negative pressure. The entire tank body is made of 304 stainless steel with function of centralized drainage, low noise and energy saving.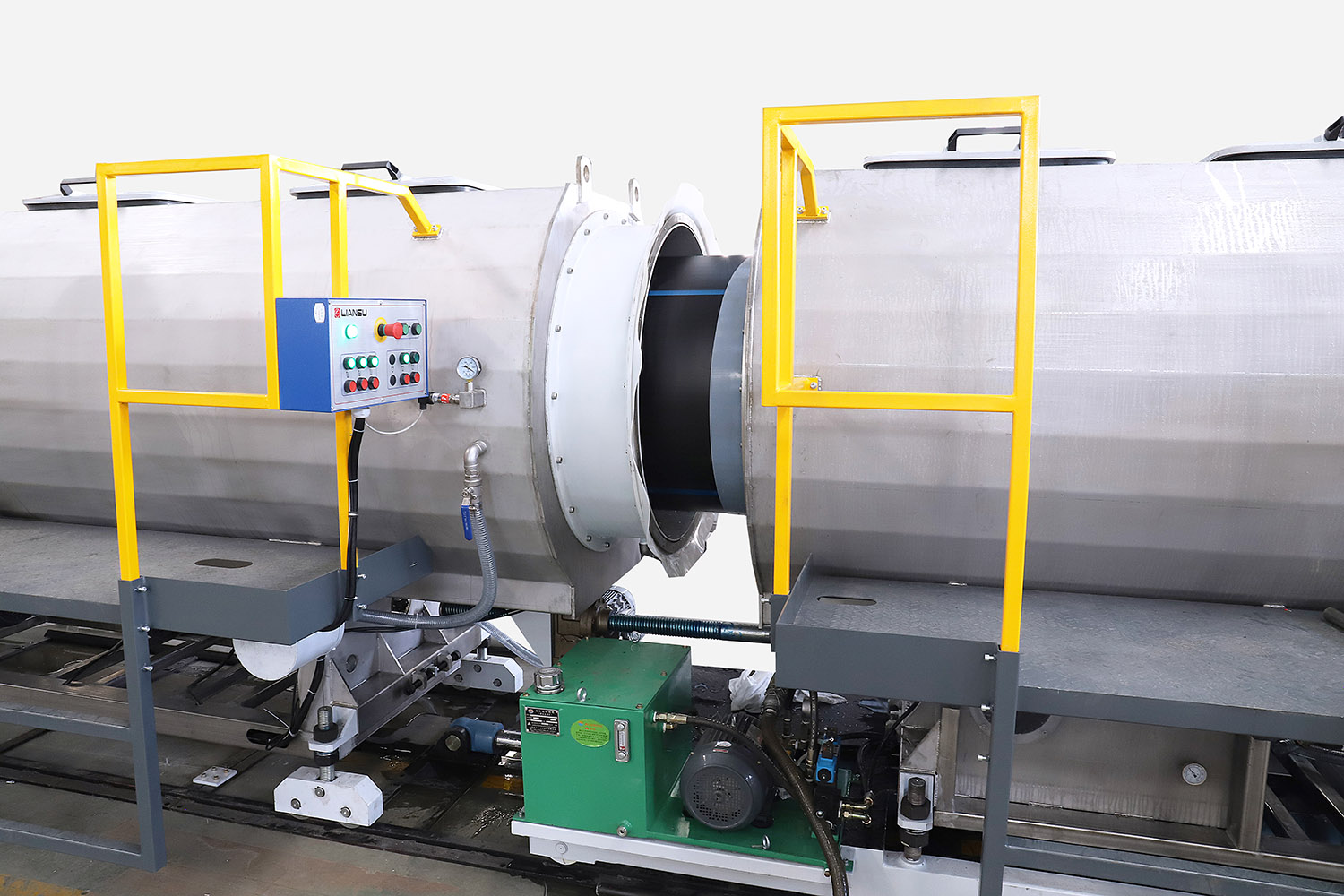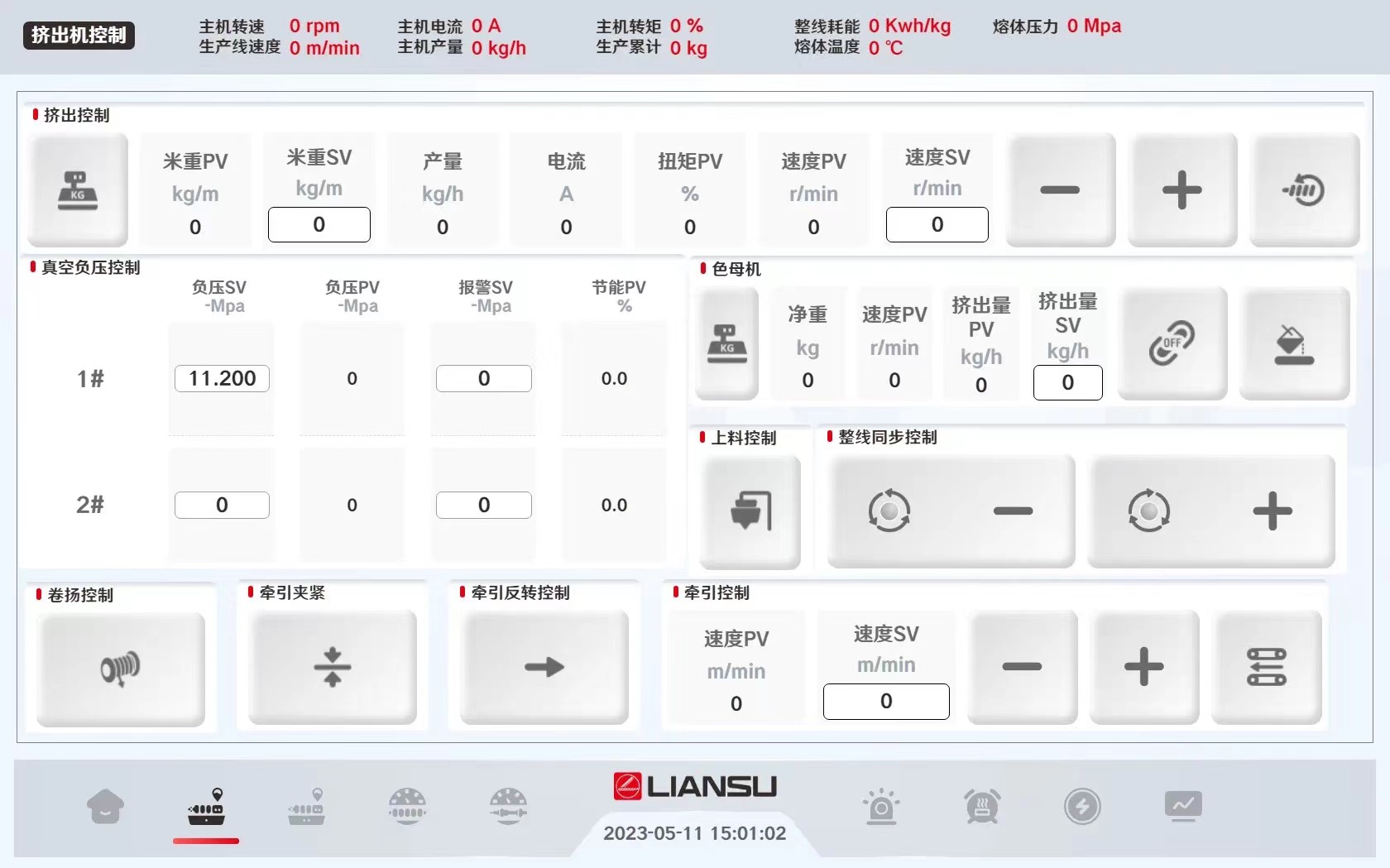 Stable hauling mechanism
For the production of large-diameter pipes, Liansu adopts multi-caterpillar "one to multiple " for synchronous controlling, and matched with a special structure of synchronous servo motor. A single driver can drive multiple permanent magnet synchronous motors at the same time, which ensuring stable low-frequency torque output. It has a wide range of speed regulation to ensure stability in production in a large span pipe diameter range and it can reduce waste.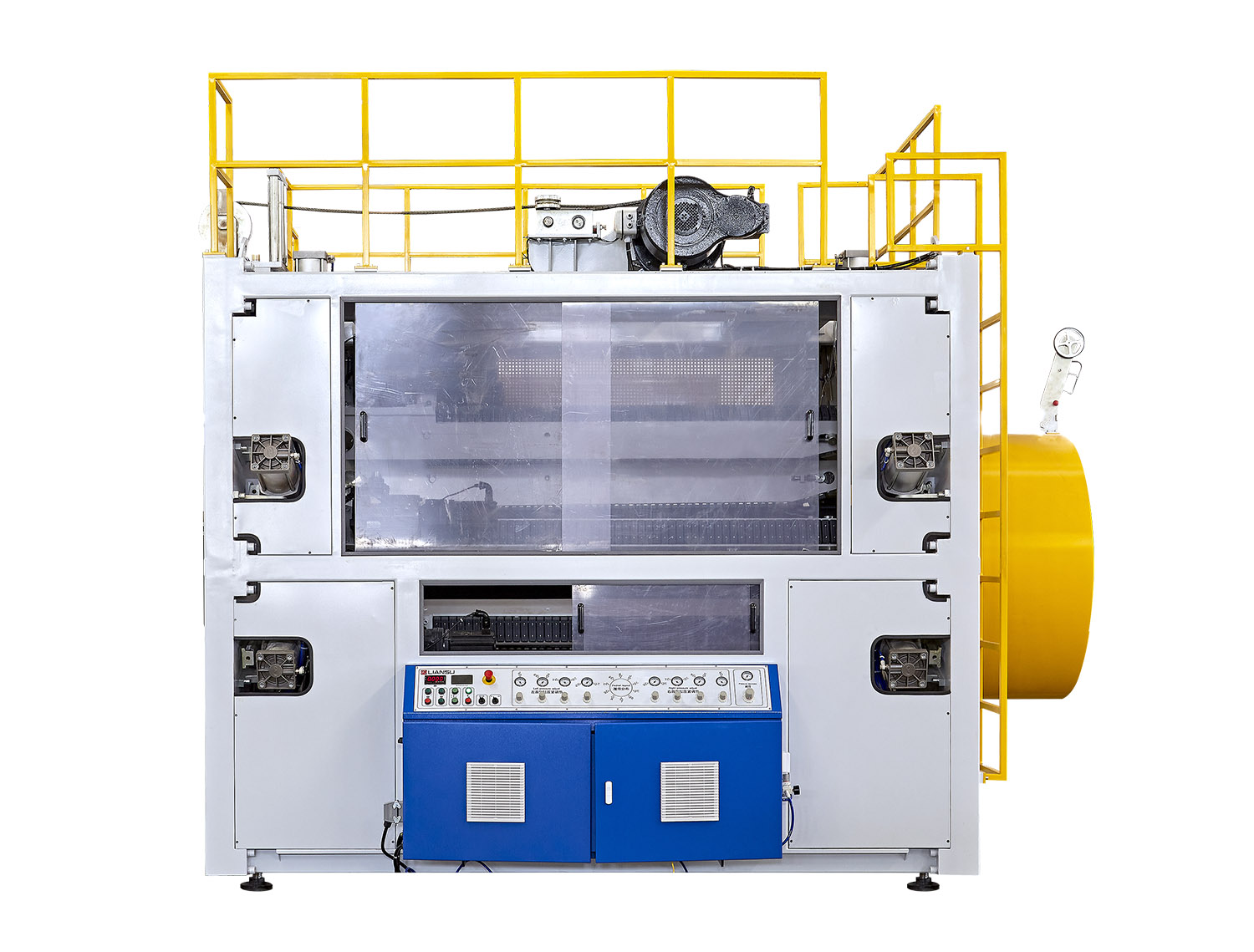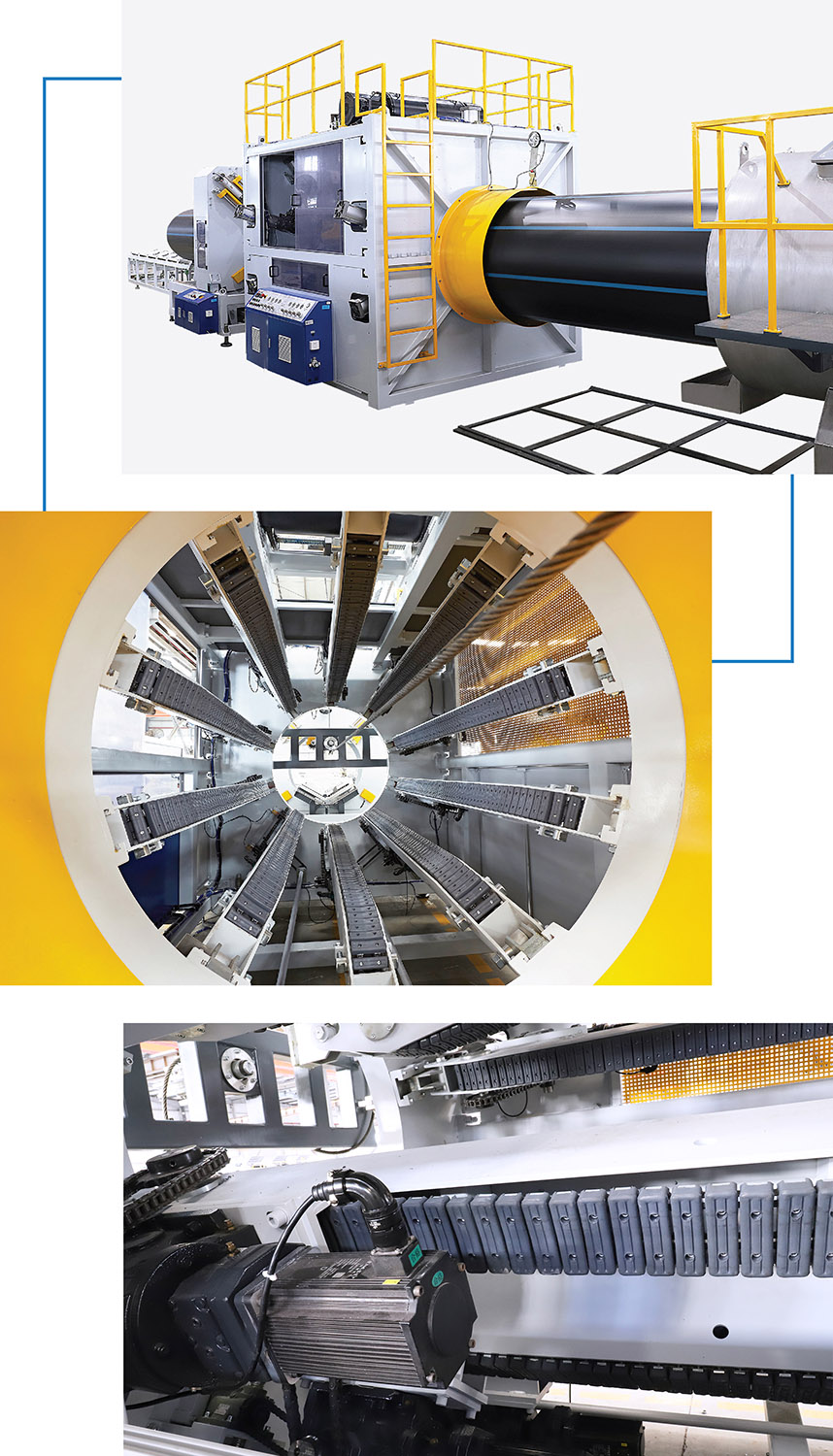 Fully automatic swarfless cutting mechanism
From 20 to 1600mm, fully automatic swarfless cutting mechanisms of the full series are adopted, all of which adopt a fully automatic variable diameter design. Simply setting the diameter and wall thickness of the pipe, the system can complete all the automatic adjustments. it is easy to operate, and the maximum cutting thickness of it is 130mm.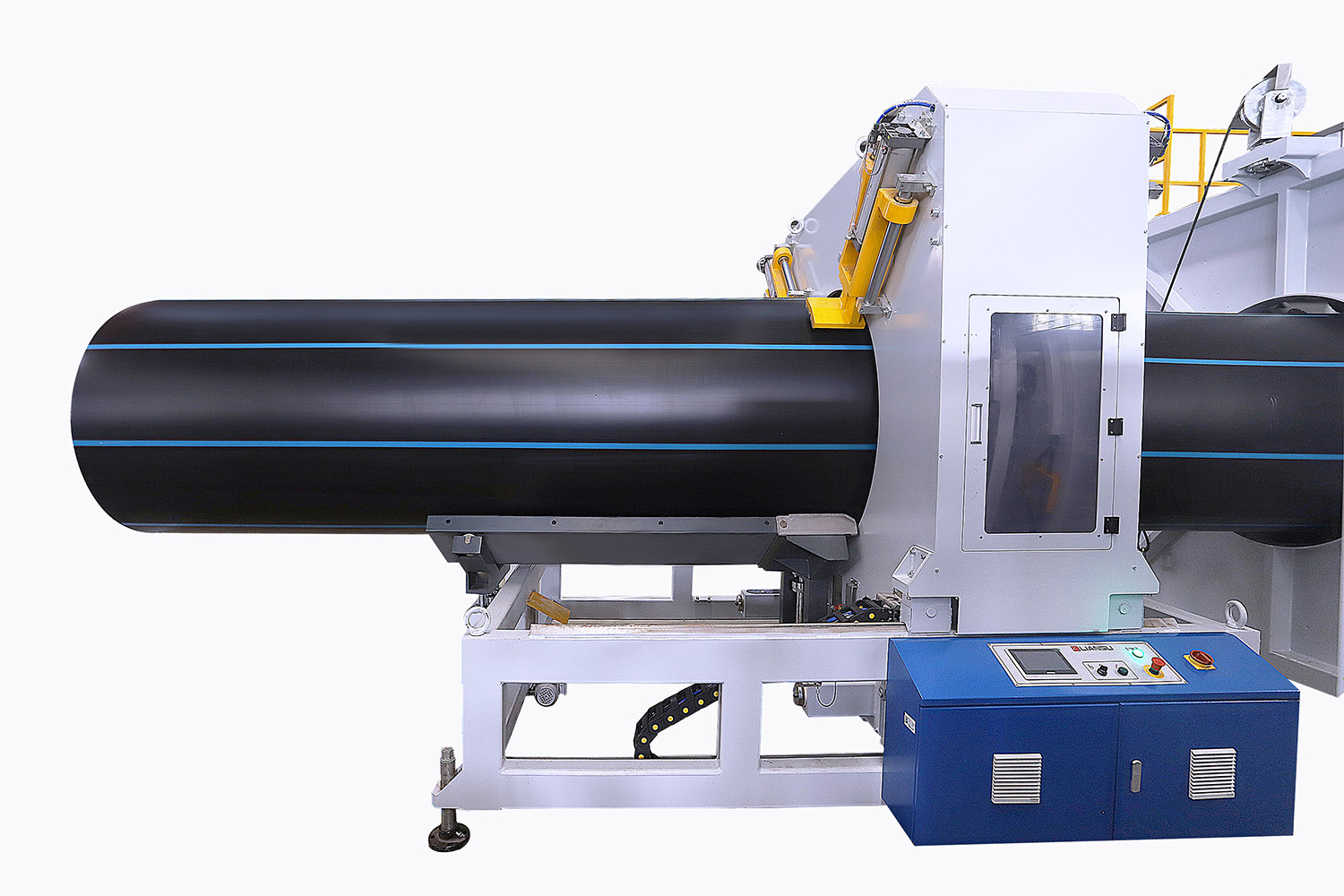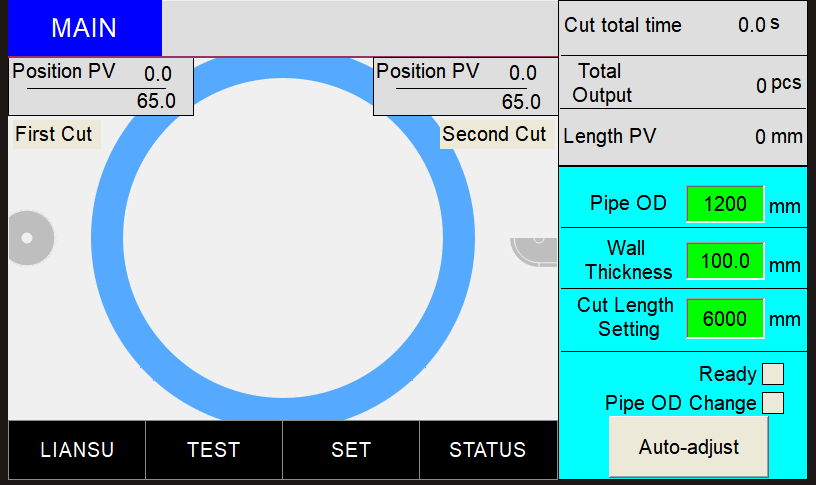 Automatic variable diameter operation screen
FLEXCON+ flexible control system
The entire line adopts FLEXCON+ flexible control system, achieving the collection and processing of equipment production data. It has more simpler and more effective maintenance reminders, and it also has the closed-loop control from material measurement, vacuum control, and finished product weight, which makes pipe production more simpler, more accuracy!