Ecological construction of plastic pipeline extrusion workshop
Liansu Machinery is committed to the automation, upgrading, and digital construction of the entire production process in the plastic extrusion industry. At this exhibition, we will demonstrate Liansu's independently developed flexible control system for plastic extrusion molding on site.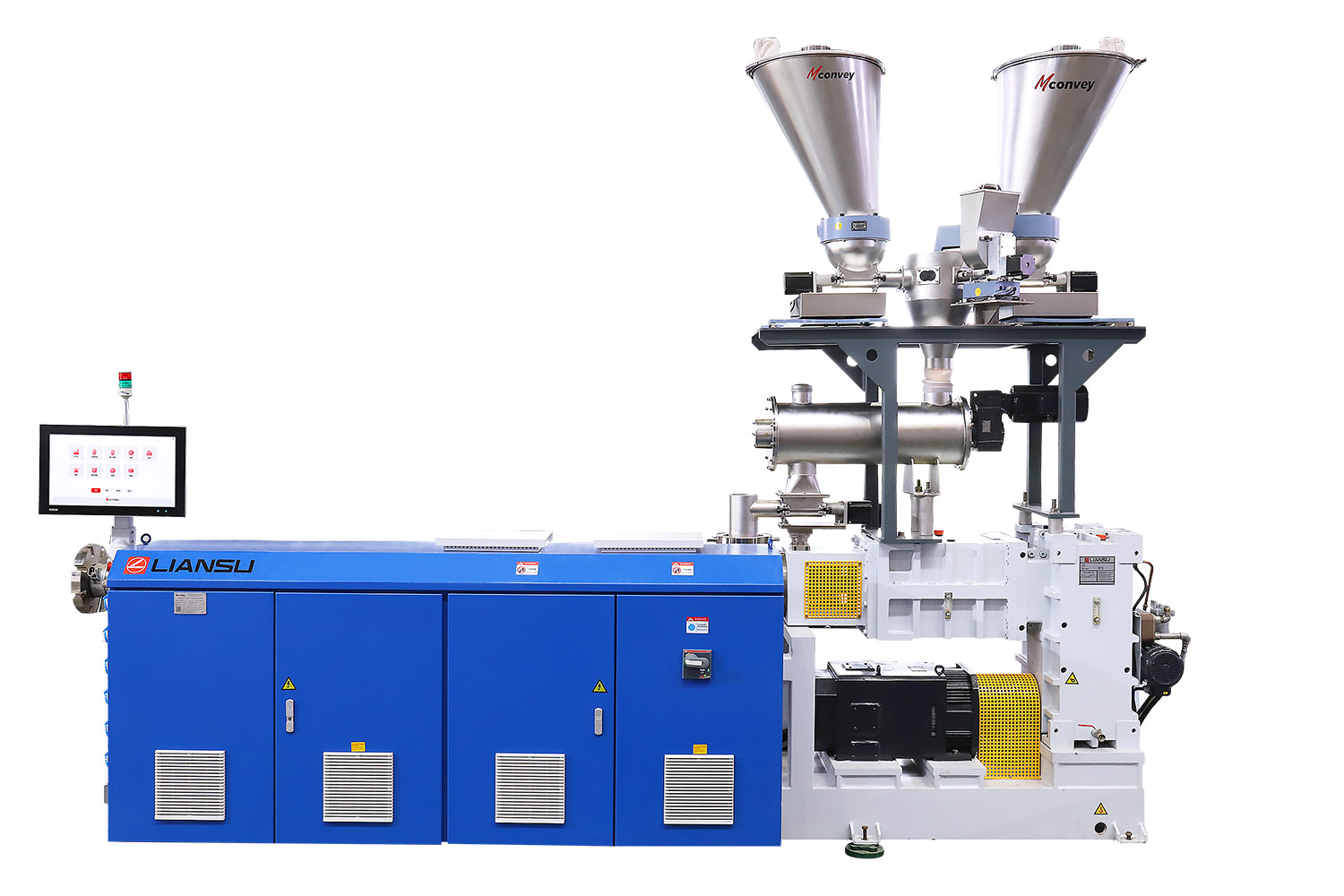 FLEXCON+
Flexible Manufacturing System for Extrusion Equipment.
Centered around equipment control and data processing.
Highly intelligent, it is a device operating system that integrates equipment command issuance, production process control, and equipment maintenance.
Equipped withfour core functions:

Equipment Control
By implementing system functions, the operation instructions for process parameters such as speed and temperature are issued, including weighing closed-loop, vacuum closed-loop, and finished product closed-loop control to improve pipe quality, reducenoise, save energy and raw materials.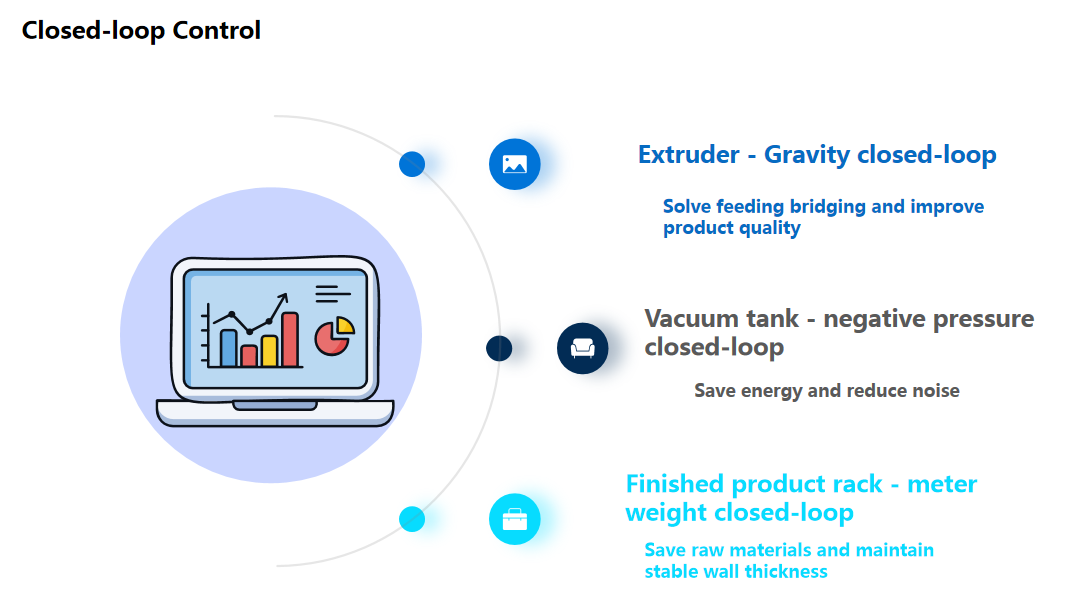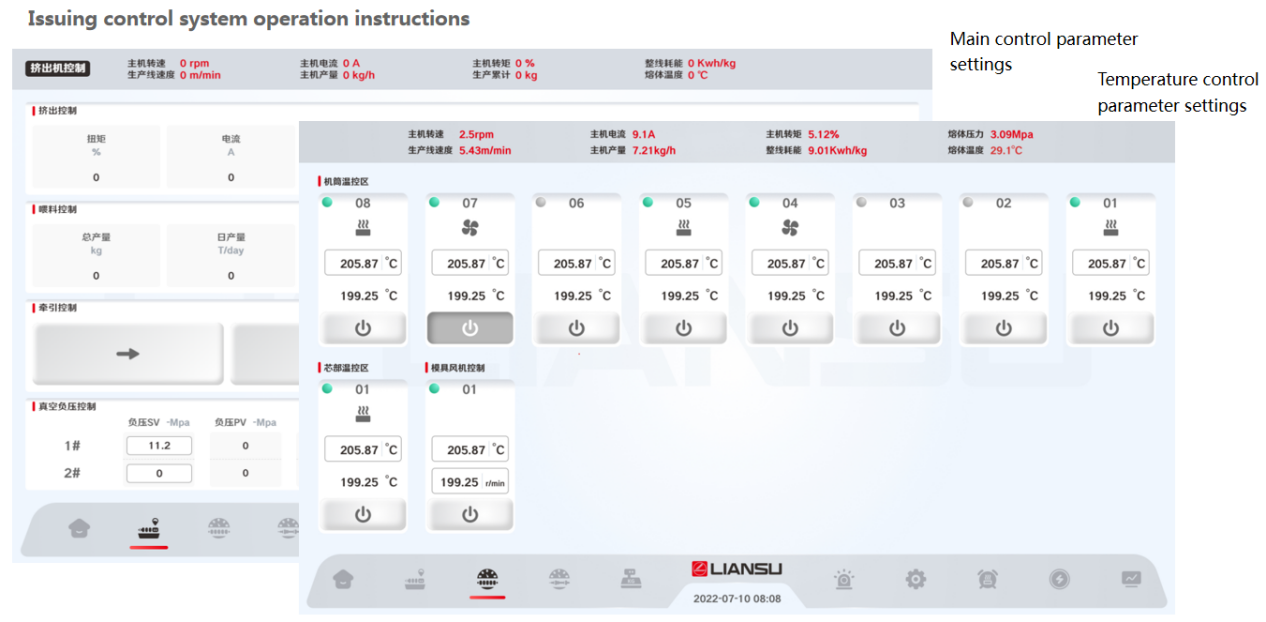 Data Collection&Processing
The system can collect real-time operating data such as temperature, speed, production data, energy consumption, current, vacuum negative pressure, etc. Support equipment status monitoring, analyze data such as utilization rate, raw material consumption, power consumption, and product unit power consumption;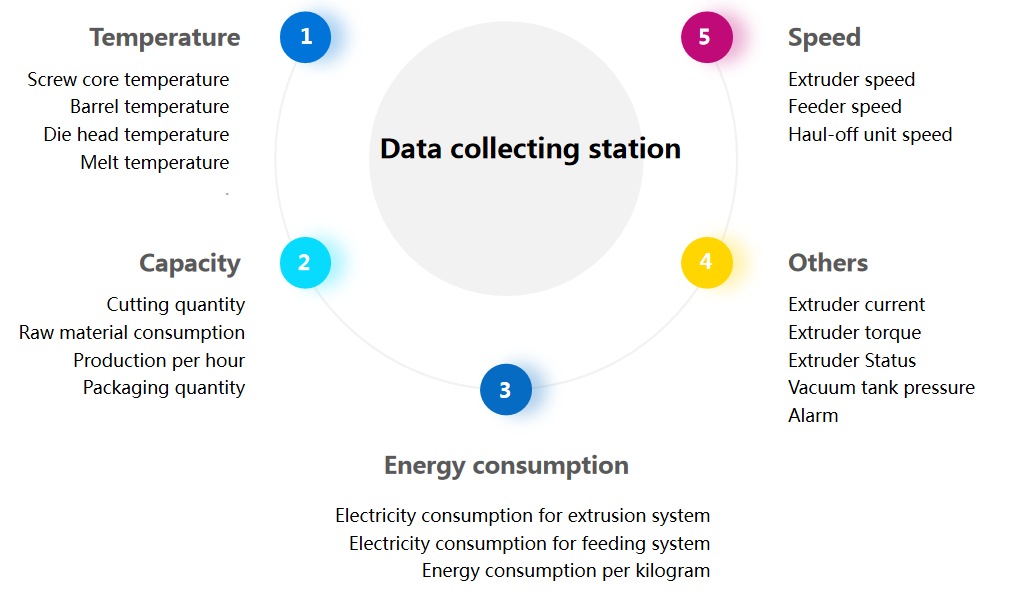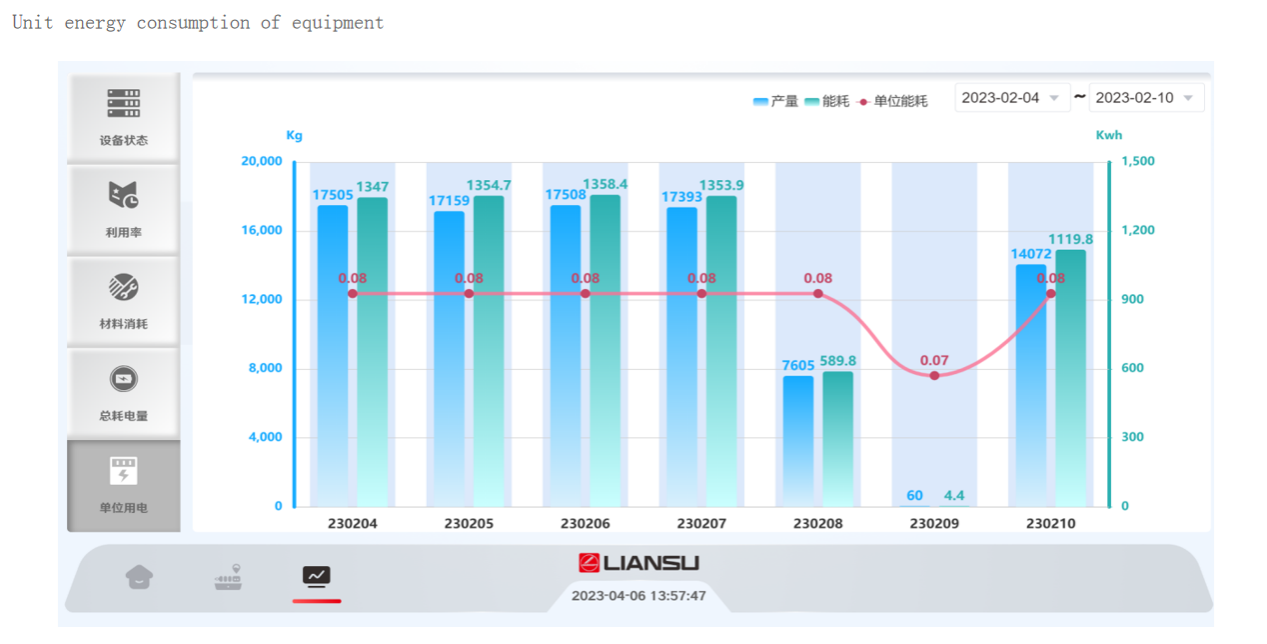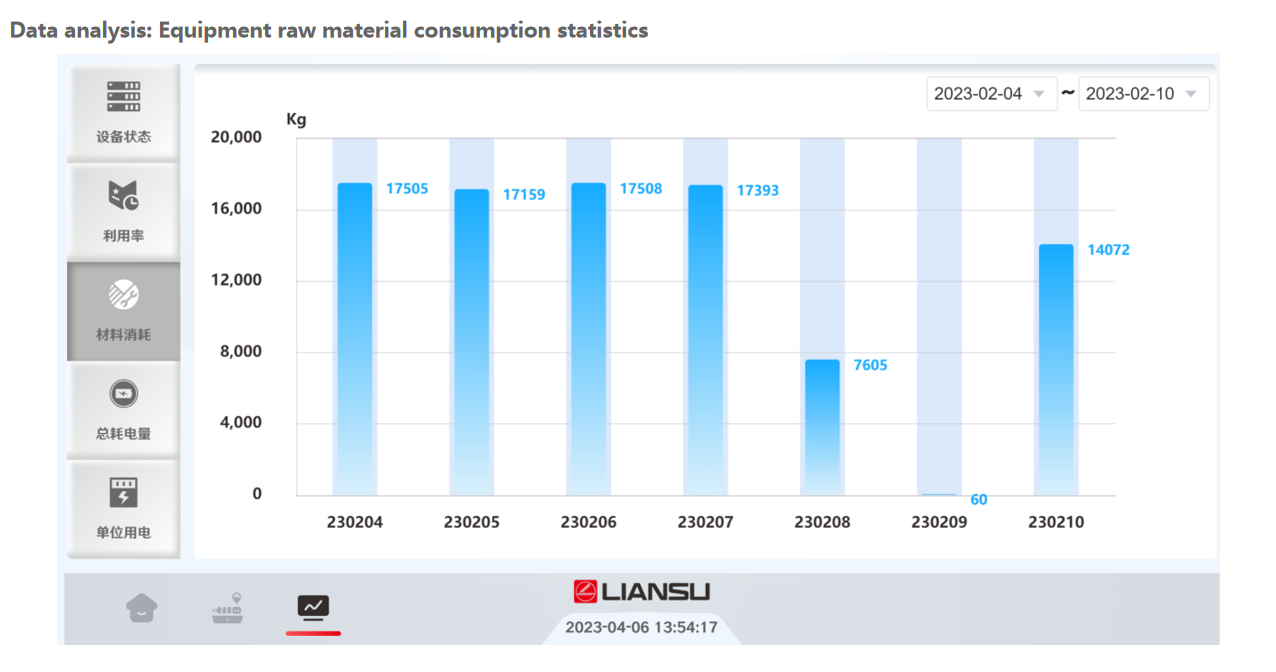 Equipment maintenance
Quickly troubleshoot faults, improve service quality, and reduce customer downtime.
Remote connection without a gateway, directly connected to the internet through 4G cards and hotspots with lower costs and simple operation.
realization:
Remote update of HMI program
Update/Modify PLC Program
Change the parameters of the driver
Automatically collect vibration data from gear boxes and screws, proactively identify and accurately locate bearing and gear problems, and assist users in equipment predictive maintenance.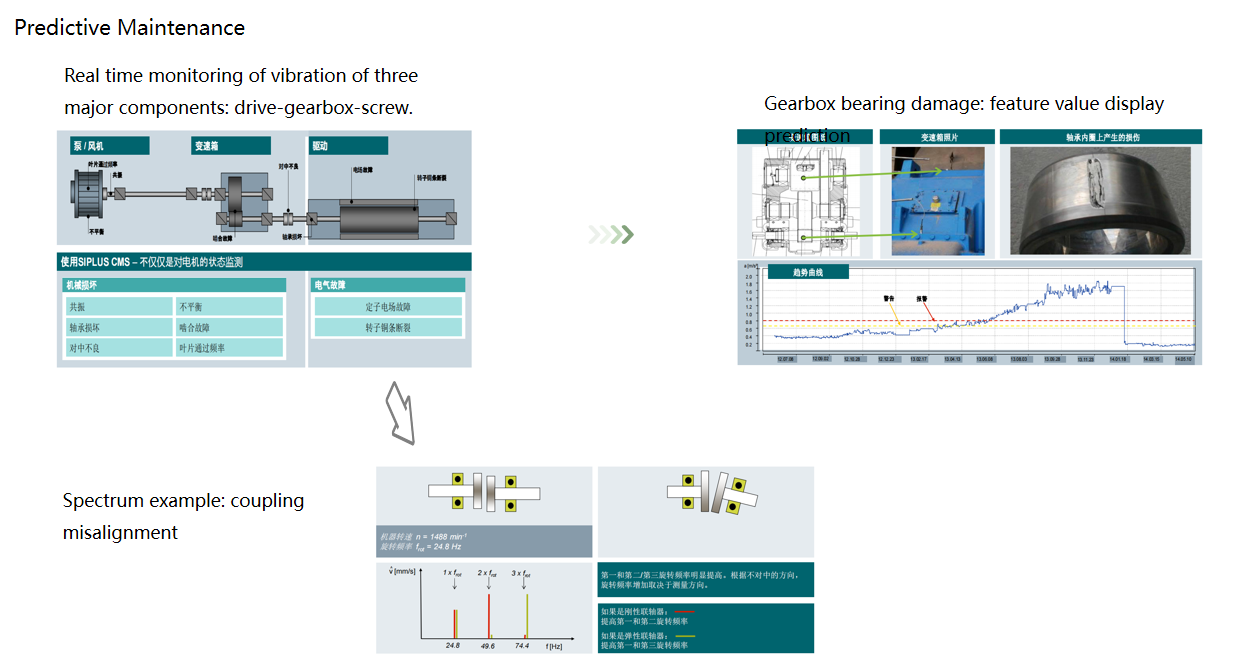 Energy management
Collect energy data from the feeding system and extrusion system, monitor resource consumption in each link, analyze the energy cost of each product in real-time, and optimize energy-saving space;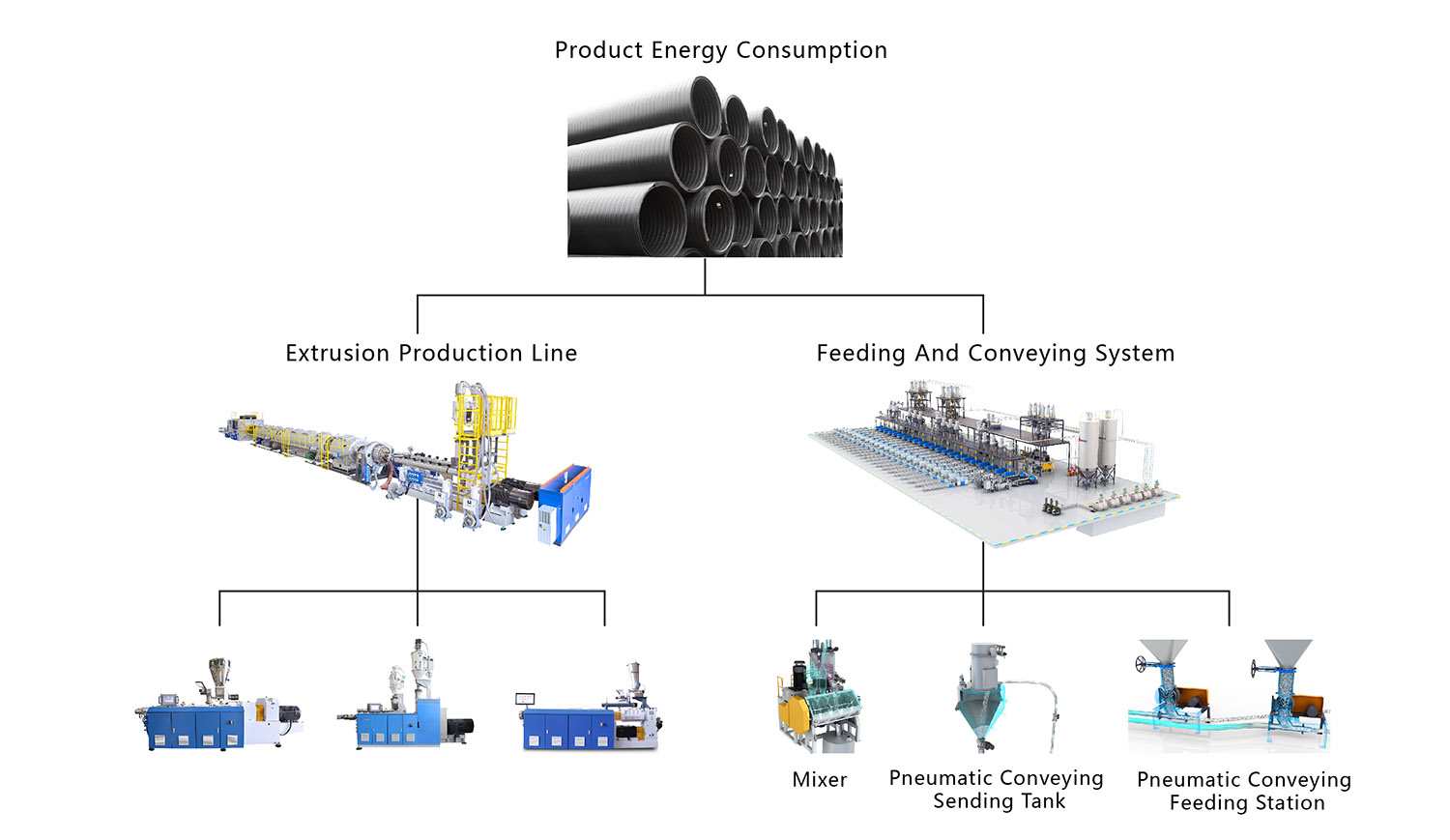 FLEXCON+flexible control system, equipped with control, data acquisition, and data processing functions. This exhibition booth is equipped with a multi-screen linkage electronic display screen, showing high-tech technologies such as energy consumption analysis of plastic extrusion production lines, energy analysis of automatic feeding systems, and advanced predictive maintenance of extruders on site!