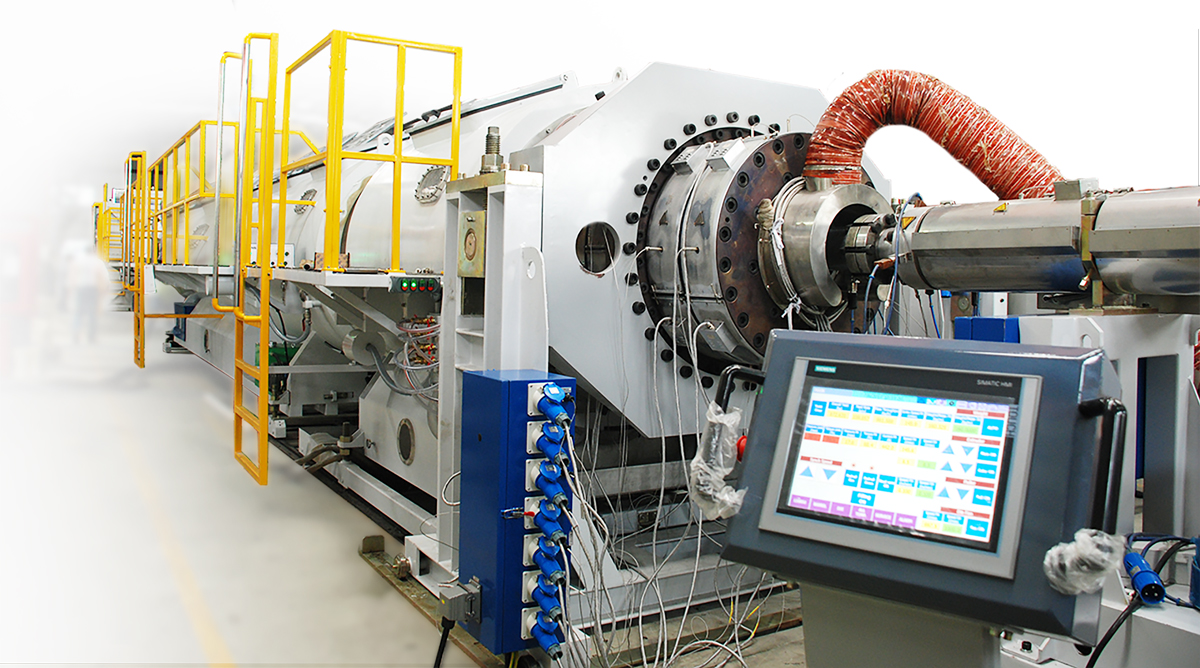 Technical Feature-- Main Machine
Equip with 40D series high efficiency single screw extruder,high-efficient,stable,and excellent handling;

LSS100-40D extrusion output up to 1200kg/h,optimized screw structure which makes the material plasticized and well blended as well as the mechanical energy reasonably transformed into heat energy, the output is linear and stable;

Adopt high-efficient inverter motor,the efficiency is up to 95.1%;

Imported precision vertical reducer,mute, high-efficient, adopt SKF bearing, Japan oil seal;

Precise integrated gravity weighing control system to monitor extruder output in real time,you can choose output control or weight control mode, to reduce the fluctuation of weight value,it is convenient for production process setting,reduces production cost.

Adopt PROFINET bus communication control,equips with 12" color touch screen,button iconified,intuitive and easy to understand.

The whole line adopts WEITU PS high cabinet,strong electricity and weak electricity separated layout, reduces interference, the top air exhaust and industrial air conditioner are used together, cooling effect is good;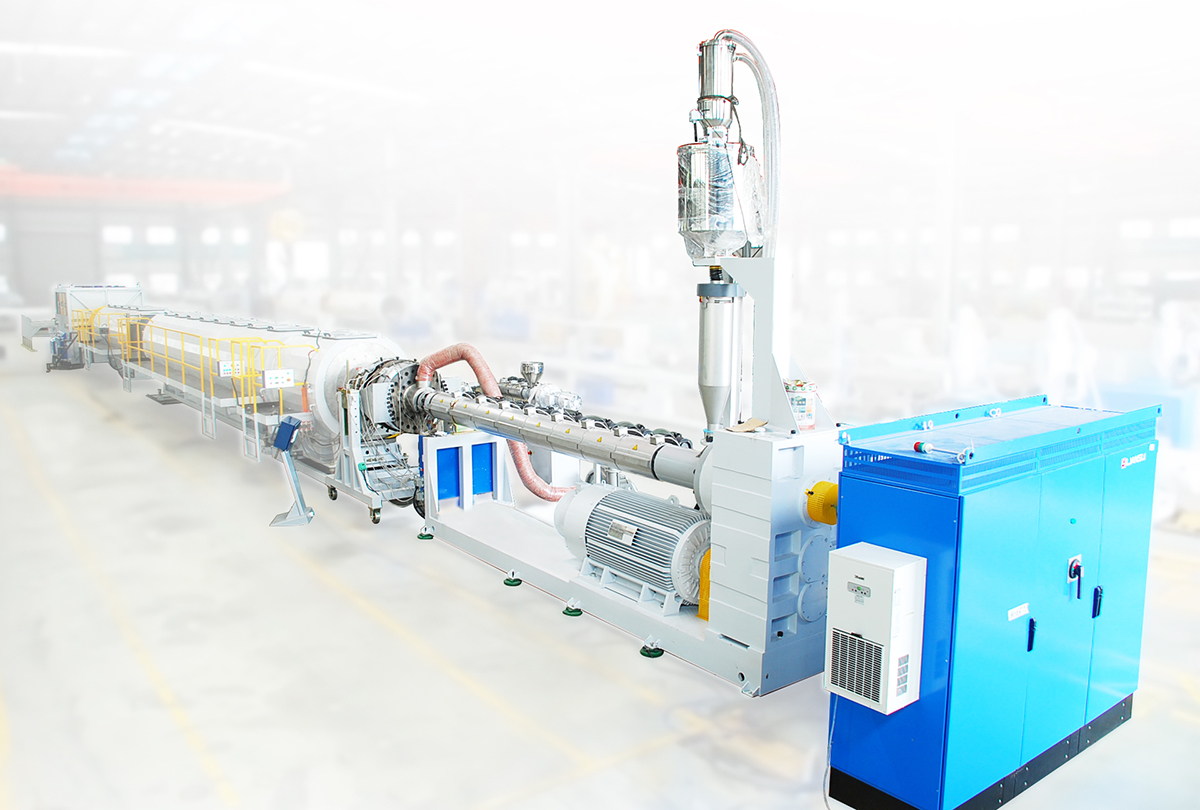 The die is made of spiral mould body to eliminate the trail of welding;

With variable-frequency control air exhausting device,it can speed up the cooling rate of the inner wall of pipe and reduce the cooling length;

Can meet the production requirements of ODØ500-Ø1200 PN0.6~ PN1.6 pipes.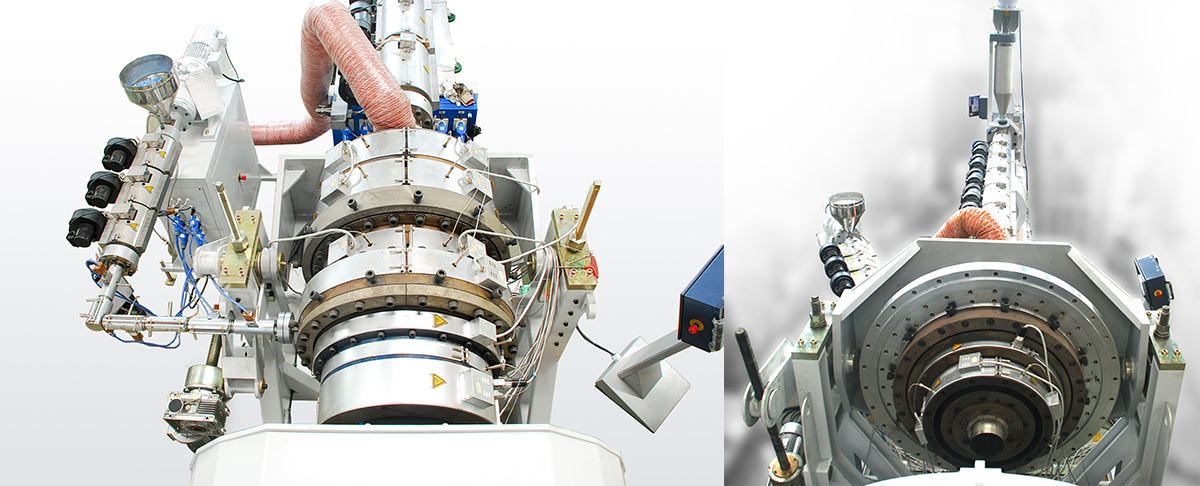 Vacuum tank adopts plan of 2+10M,2m and 10m tank body can be fast electric connected and separated,is convenient to observe the quality of pipes before molding,and reduce the material waste;

The vacuum part adopts double chambers structure, and the pipe is rapidly formed to improve the cooling efficiency;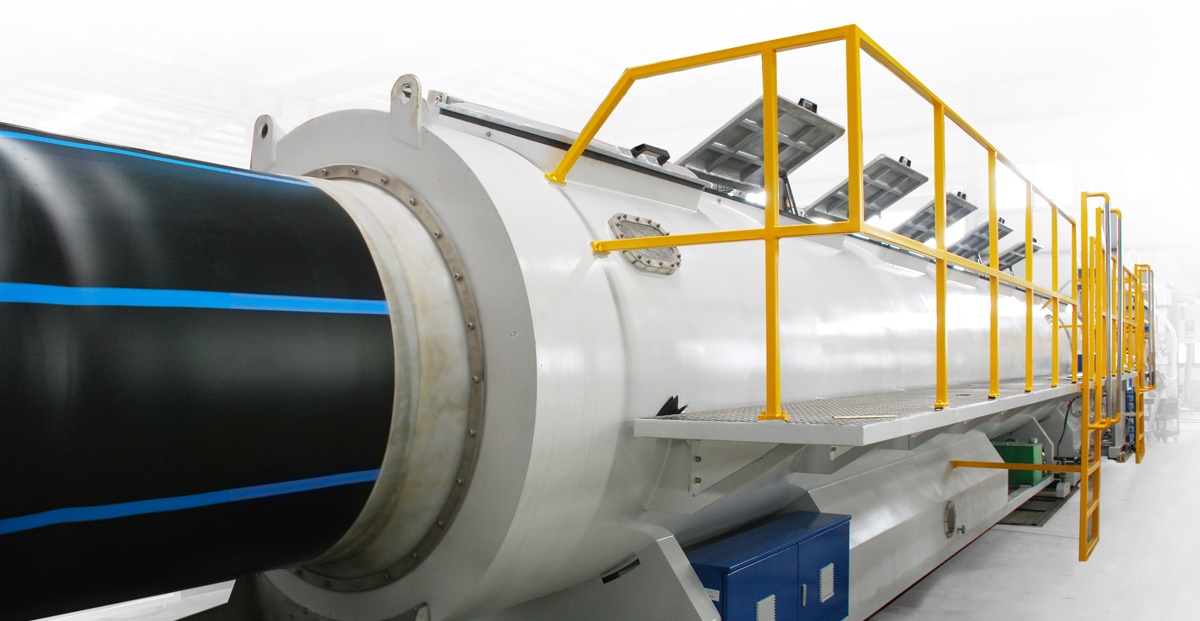 Equips with ten-caterpillar haul-off unit,pipe diameter in hauling range 500-1200MM.

Over 30 times speed regulating range,adopts Liansu self-made independent servo motor,"one driver drives more motors"type synchronous servo speed regulation plan,to guarantee stability of low rotation speed and adequate torque output(guarantee the rapid forming of large diameter,high pressure grade pipe);Configure pre hauling device to reduce preparation and labour cost.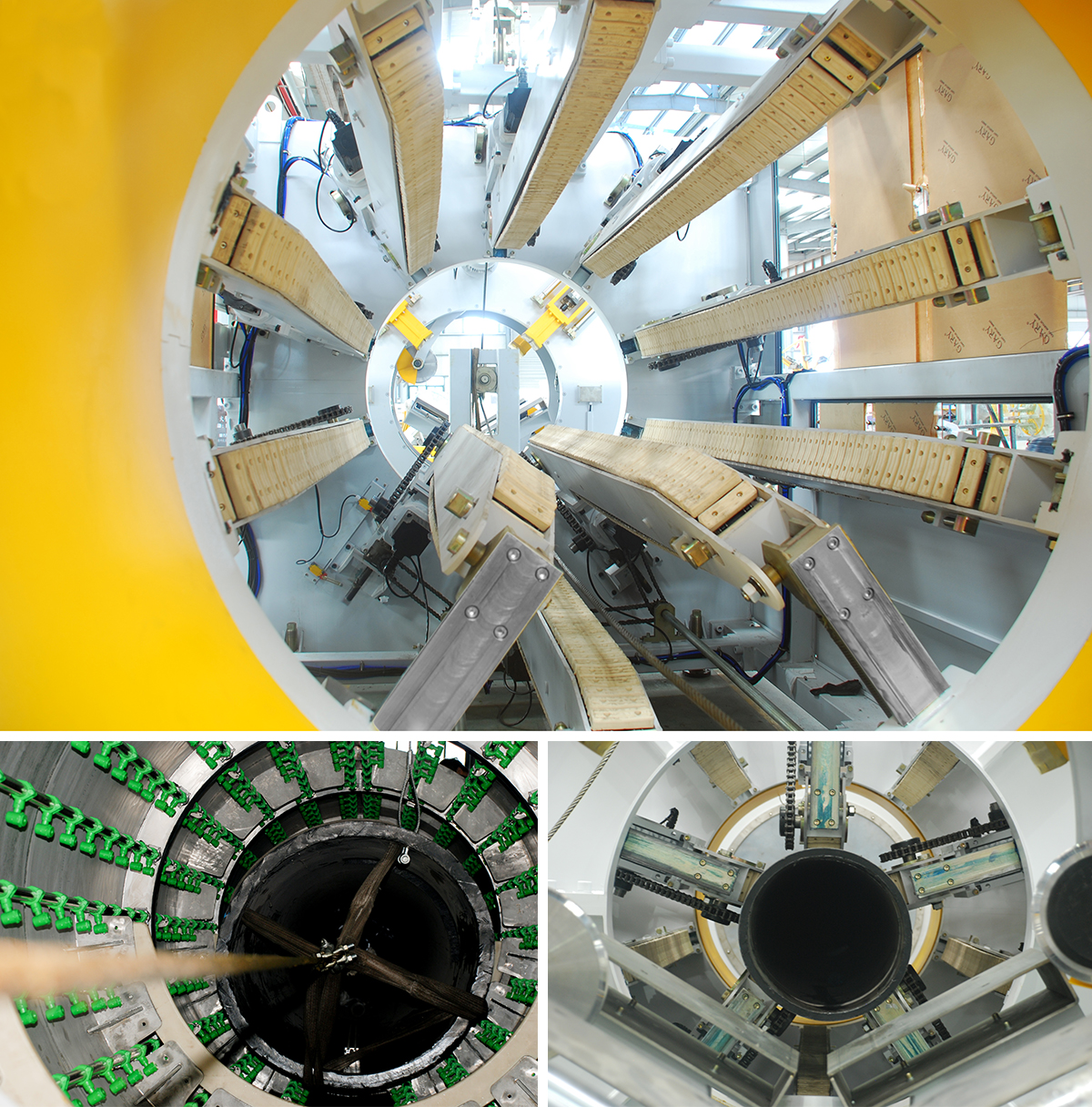 Equipped with swarfless cutter, imported double hydraulic knife feeding system,cutting range ODØ500-Ø1200,pipe maximum thickness is up to 80mm;

The cutting end face is flat, smooth and without flanging, environmental protecting production;V type clamping,while changing the specification,it just needs electric adjustment,reduces labor intensity and improves the efficiency;




Innovative conductive rings and carbon brushes,ensure tight contact and reduce maintenance.



---