In order to reduce the labor cost and intensity in the production process, improve the production efficiency, meet the automation of equipment and potential customer demand, Liansu machinery has developed a full range of fully automatic coiler winding and packing equipment for plastic pipes with a diameter of 32MM and below, such as floor heating PERT pipe, aluminum-plastic pipe, PE pipe, single-wall corrugated pipe, etc., with a winding line speed of up to 50 m/min. Multiple winding solutions can be provided for different pipe extrusion, achieving automatic equipment coil changing, automatic pipe cutting, automatic pipe feeding, automatic pipe clamping, automatic packaging and discharging after the completion of winding, and improving production efficiency and reducing labor costs for customers.
The automatic winding machine introduced in this issue is suitable for high-speed coil production of PERT and PE solid-wall pipes, realizing on-line winding and packing.
Automatic online coil change
Liansu winding machine can quickly switch the finished reels to the packing position and the empty reels to the working position to ensure the continuous automated operation of the winding machine.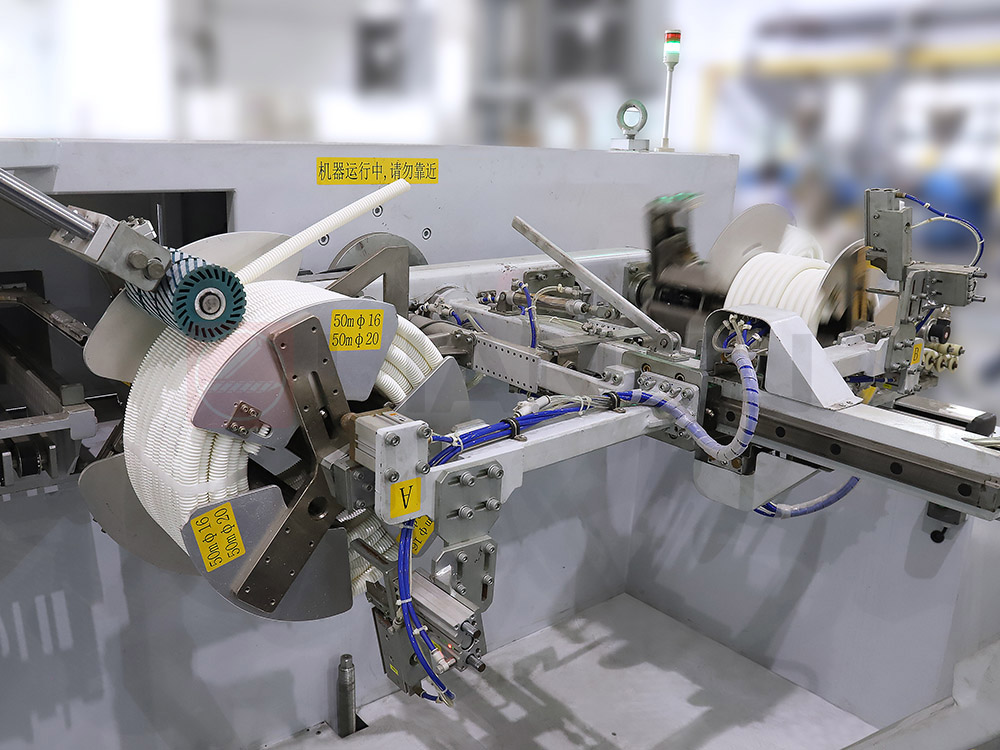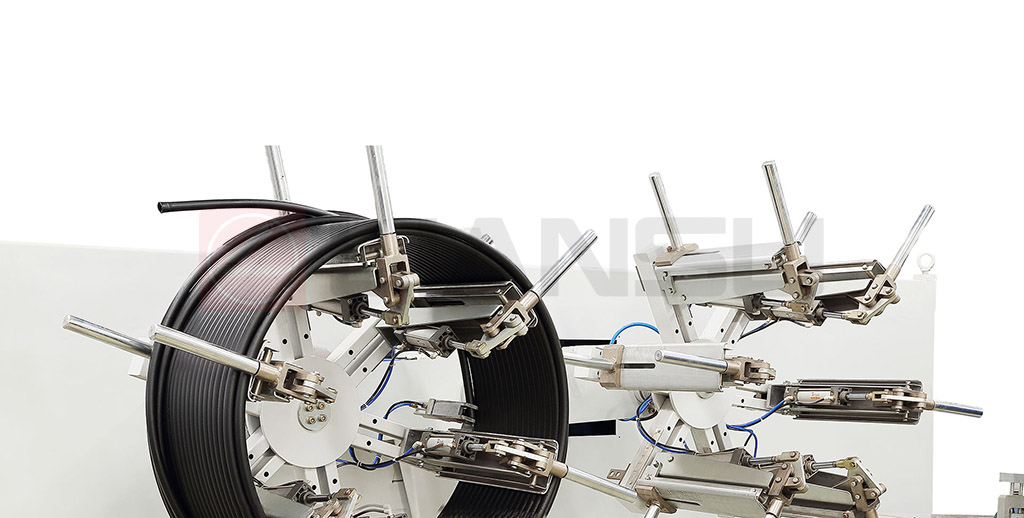 Fast winding
Both winding and cable arrangement adopt servo-driven solution. After the coil change is completed, the winding machine can quickly roll up the stored pipes and achieve a neat and beautiful cable arrangement effect.The tension control is stable and can be automatically matched with different line speeds.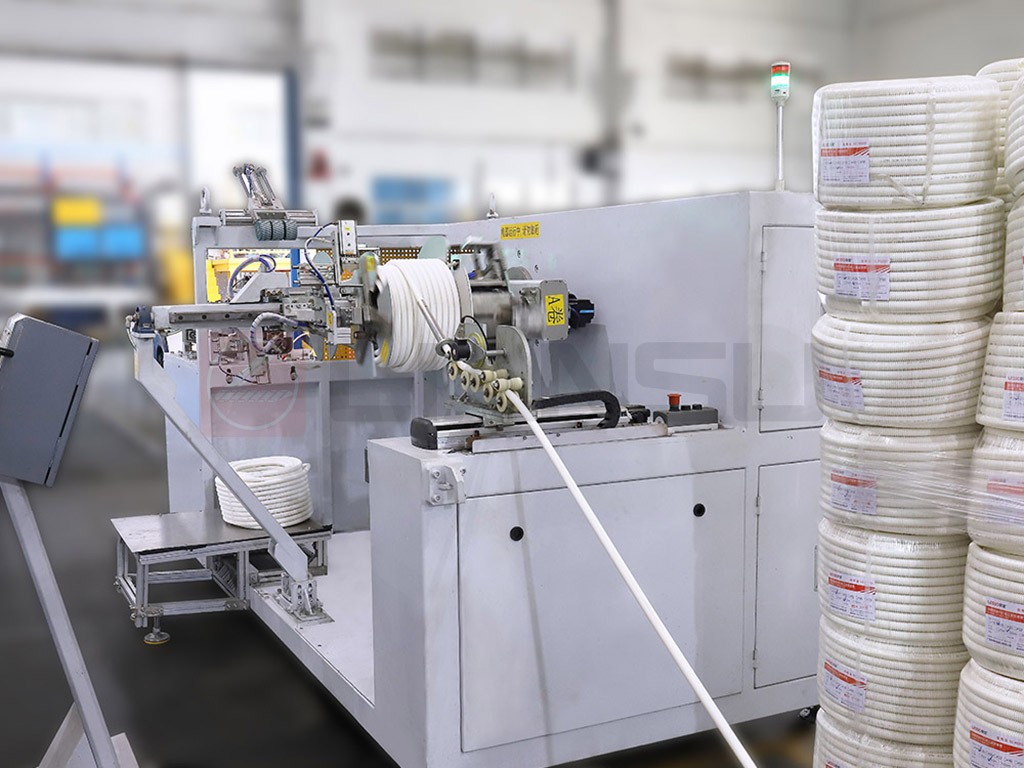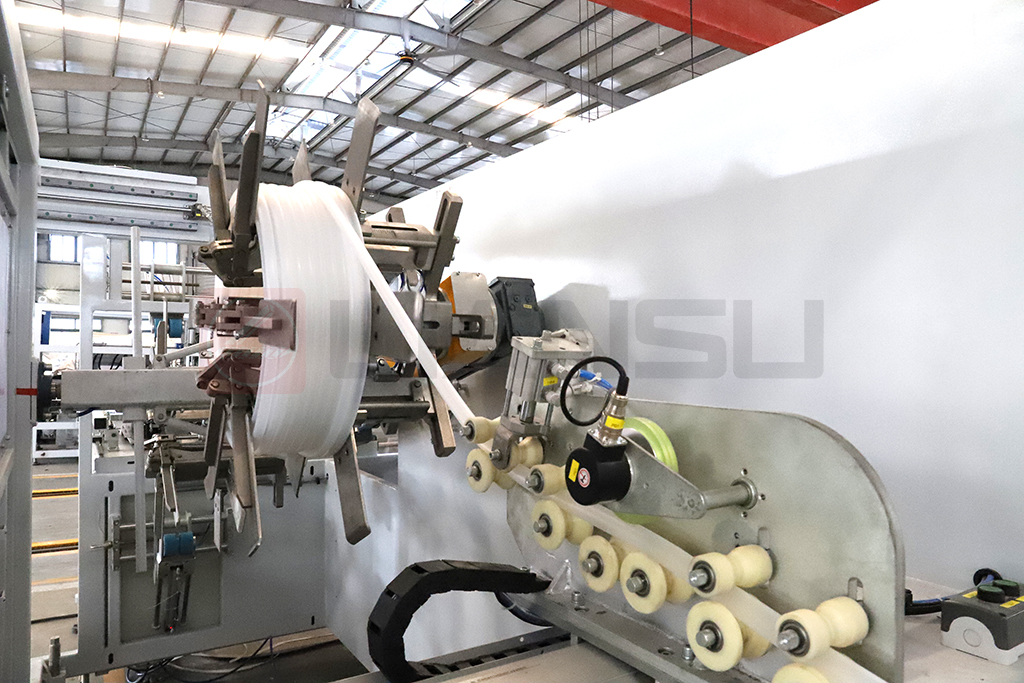 Automatic online packing
For coils that have completed the winding length, in order to avoid looseness of the pipes, automatic online taping and packing can be carried out on the winding machine before discharging, which is convenient and fast.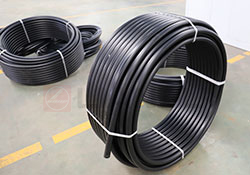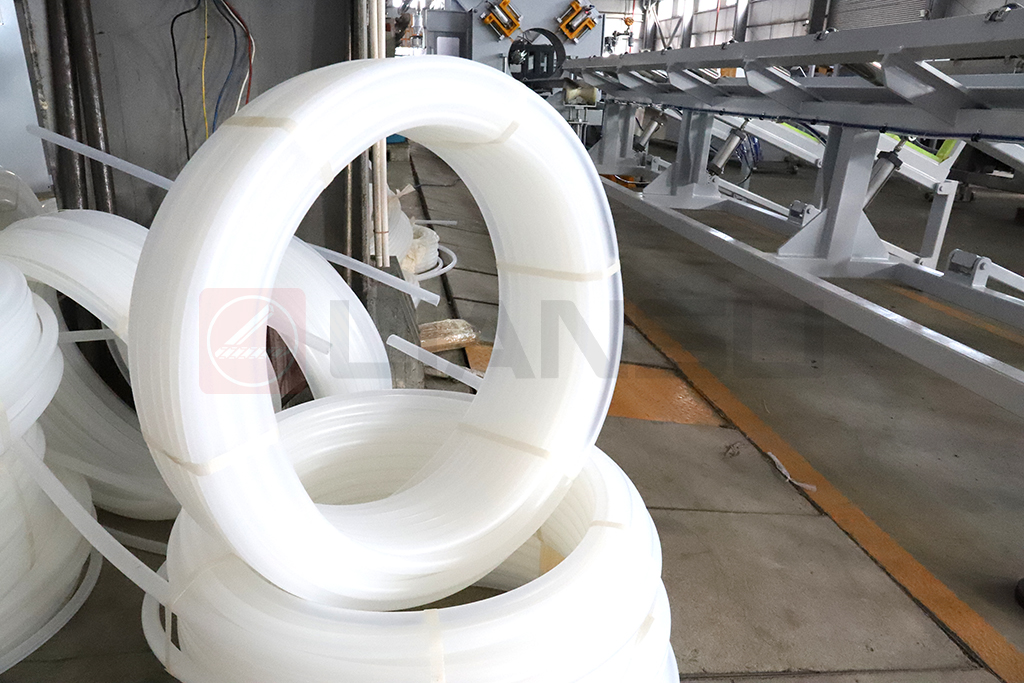 Video:
https://youtu.be/I5G4i2jEkxc?si=VLwsNdCddm64Cm_2