PVC single layer/ multi layers pipe extrusion production line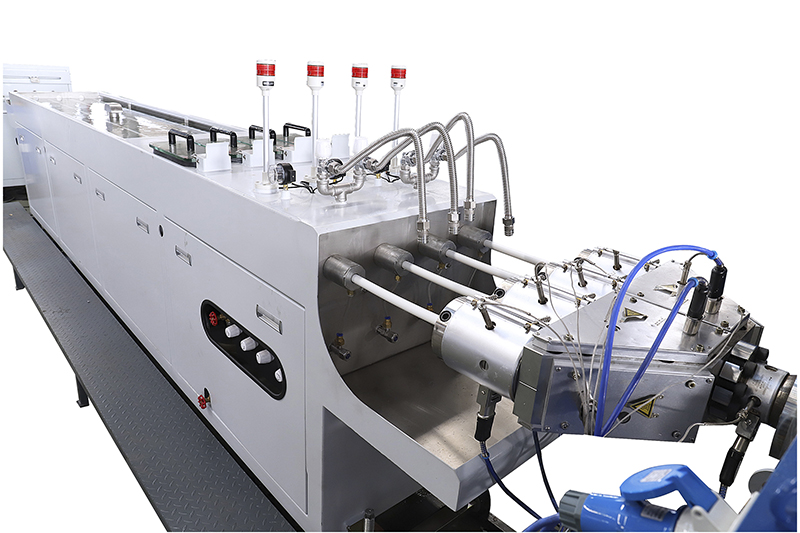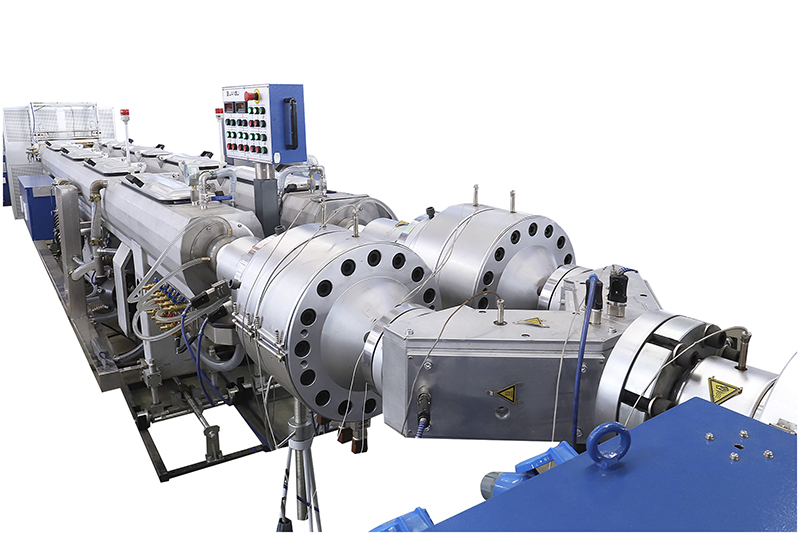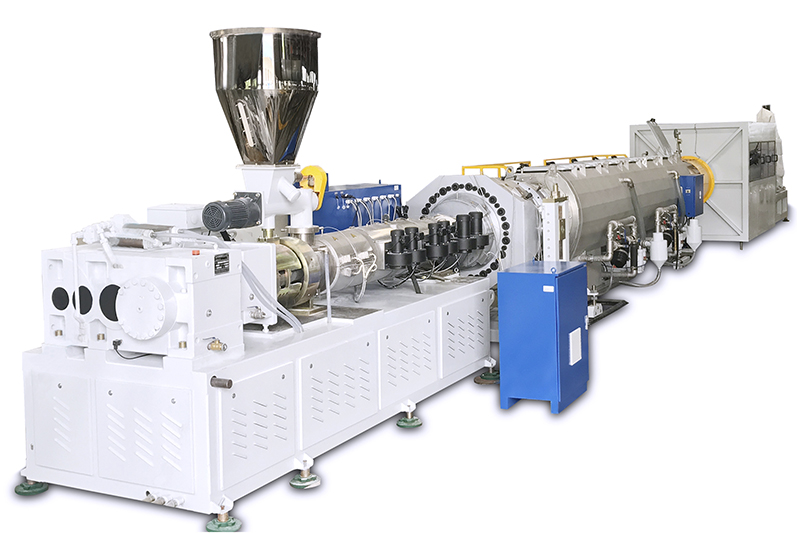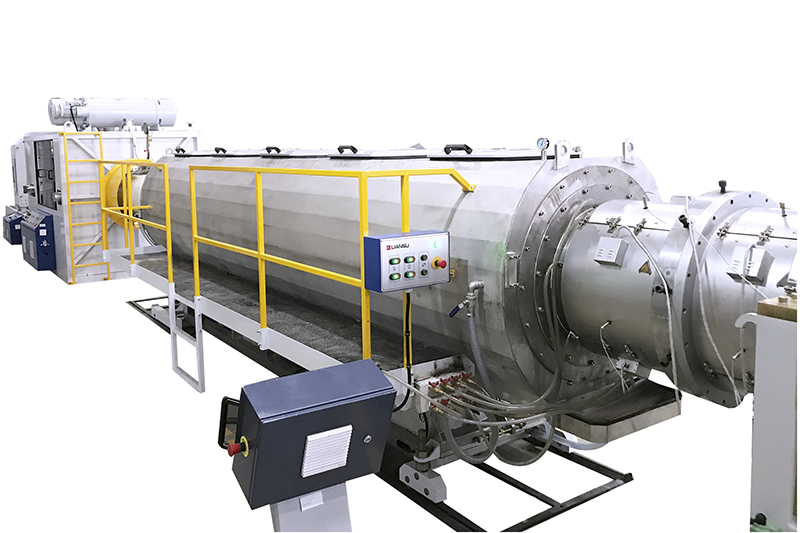 Control system:
The whole line control system can choose FELXCON+ flexible control system, namely PLC control system+data acquisition and analysis system seamless switching operation , also can choose traditional PLC control system.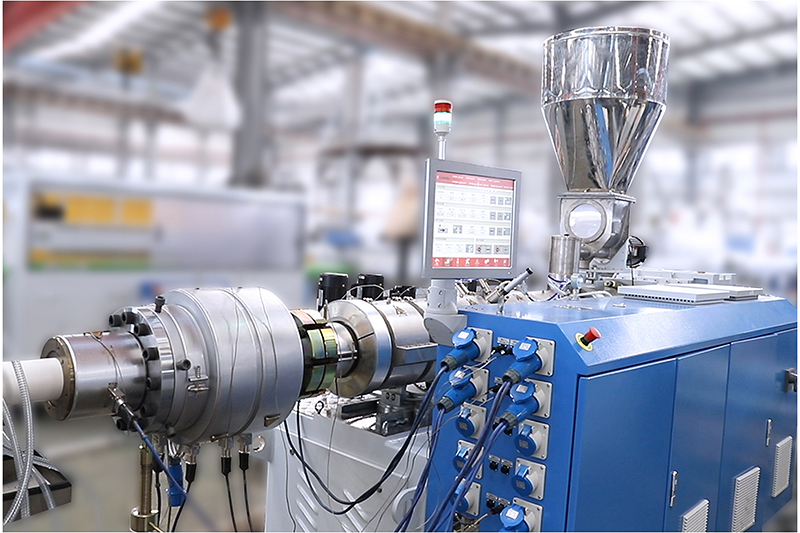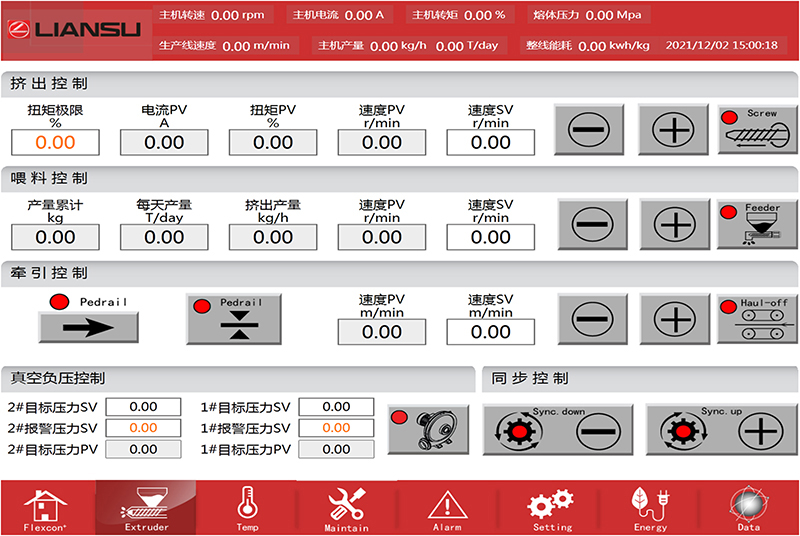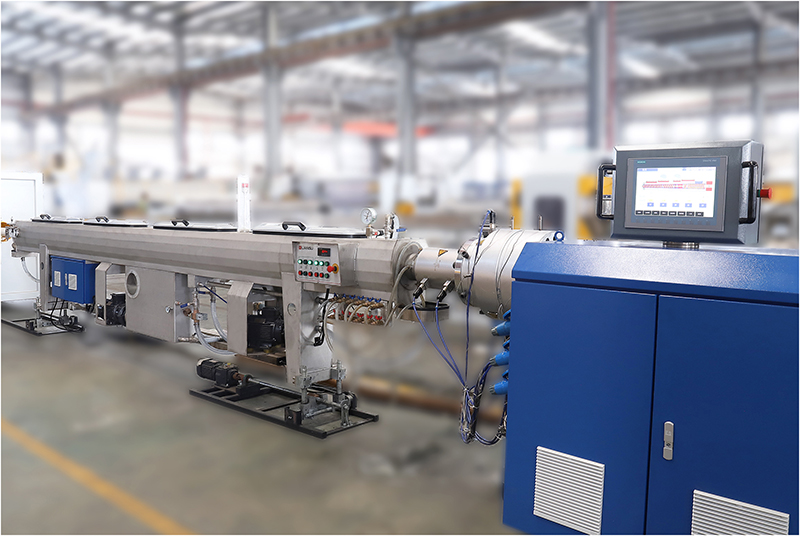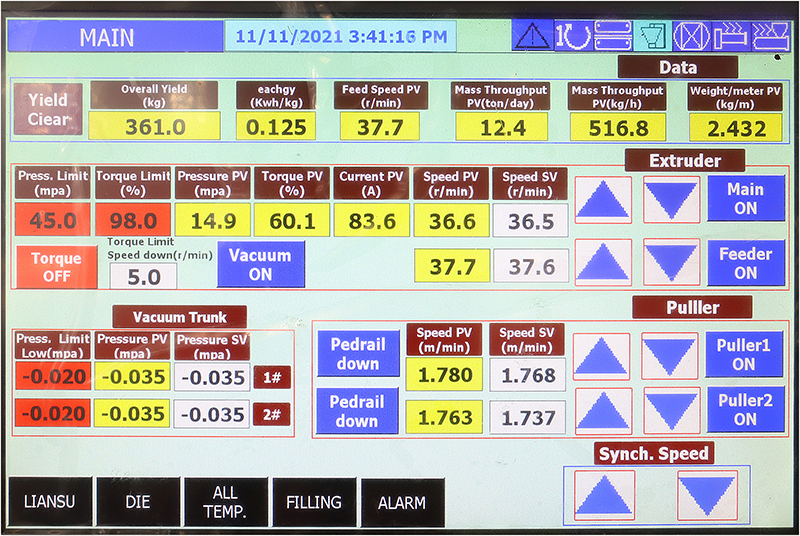 extrusion system:
To meet the domestic and foreign market demand, provide high speed pipe production line to meed single layer or multi-layers co-extrusion structure.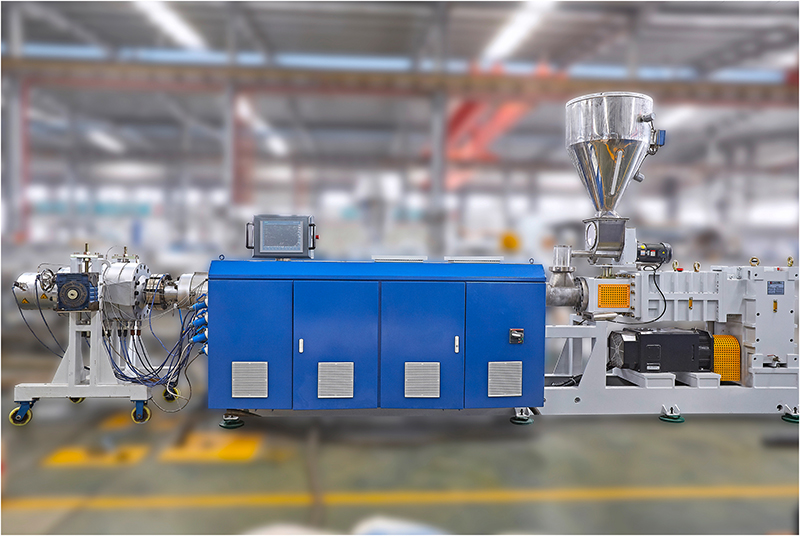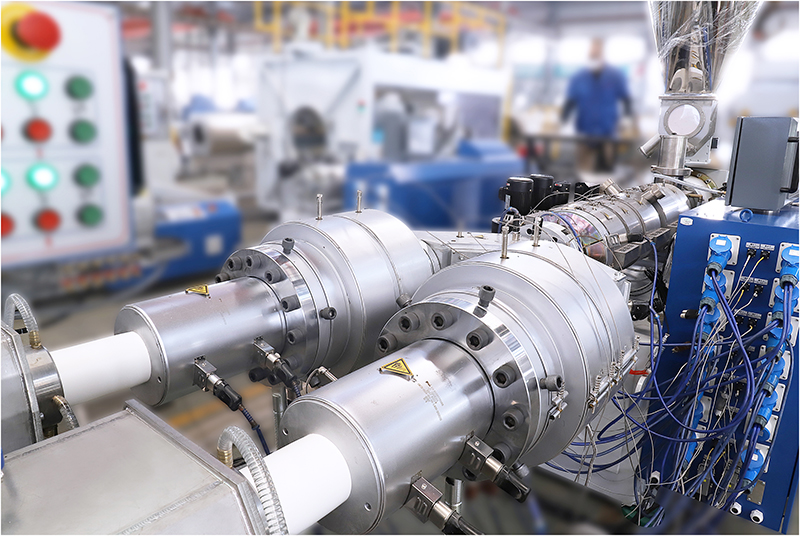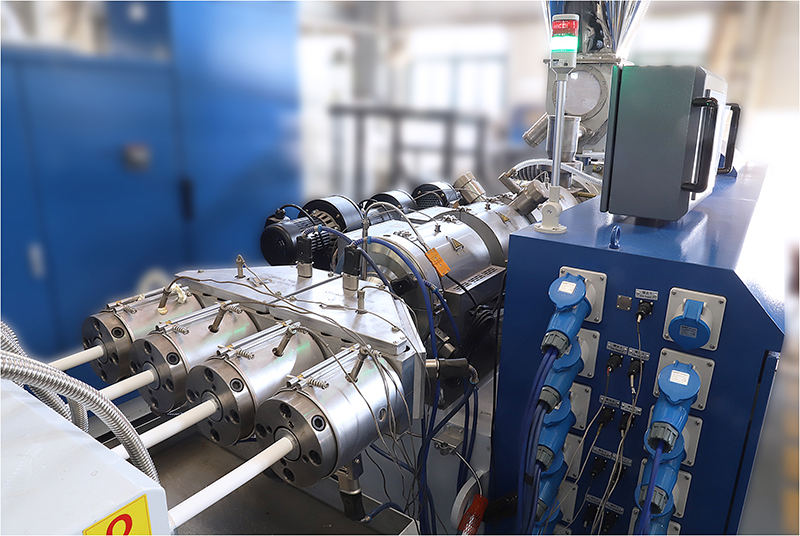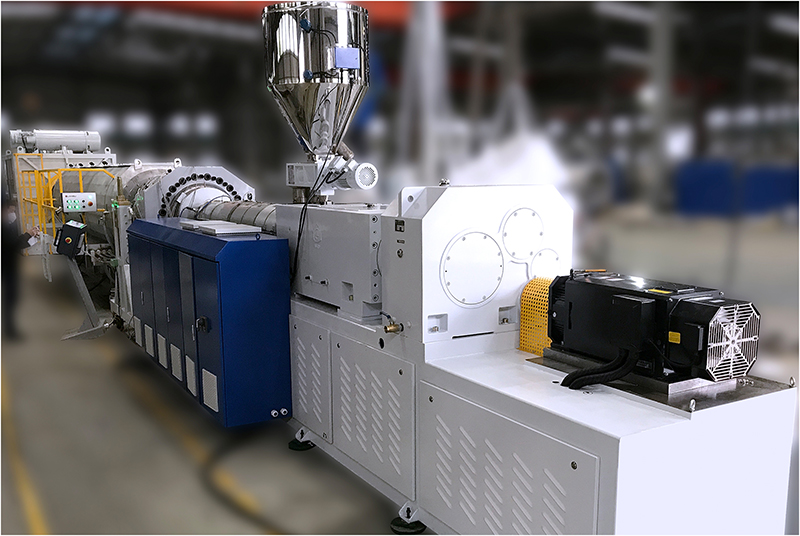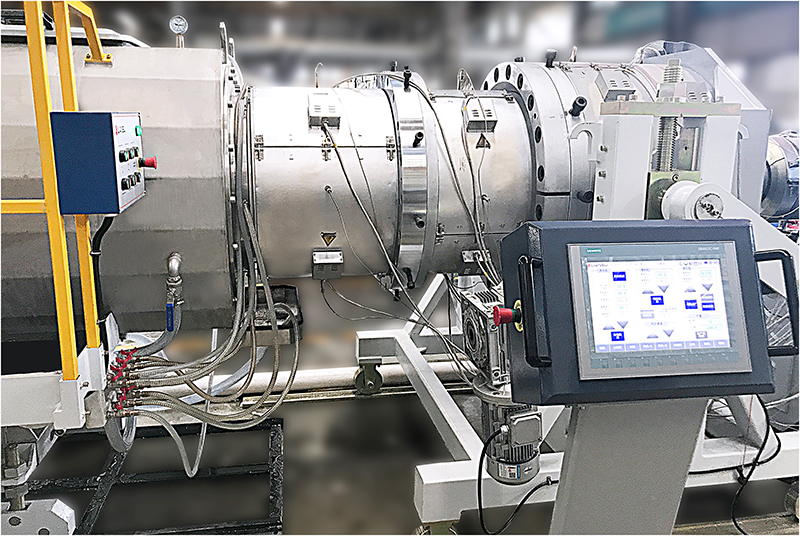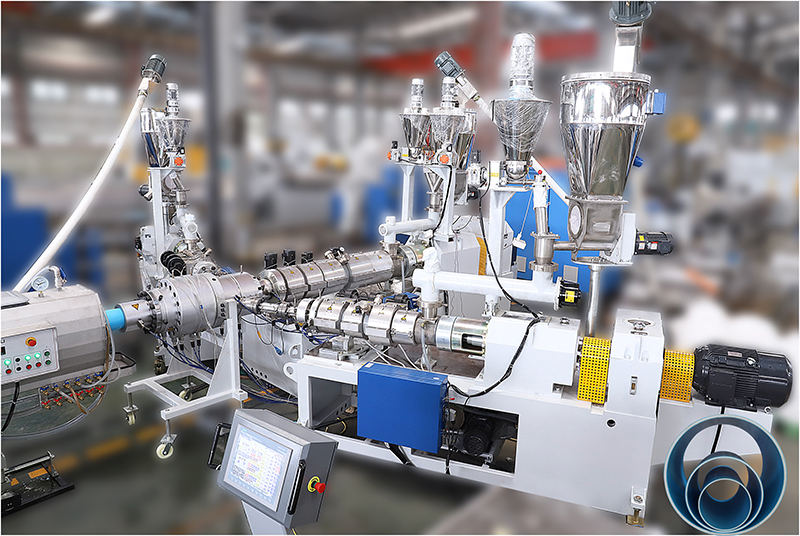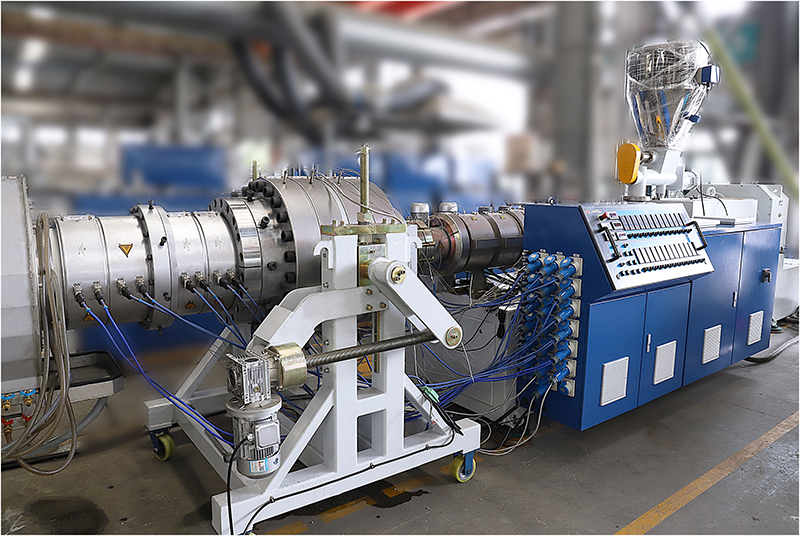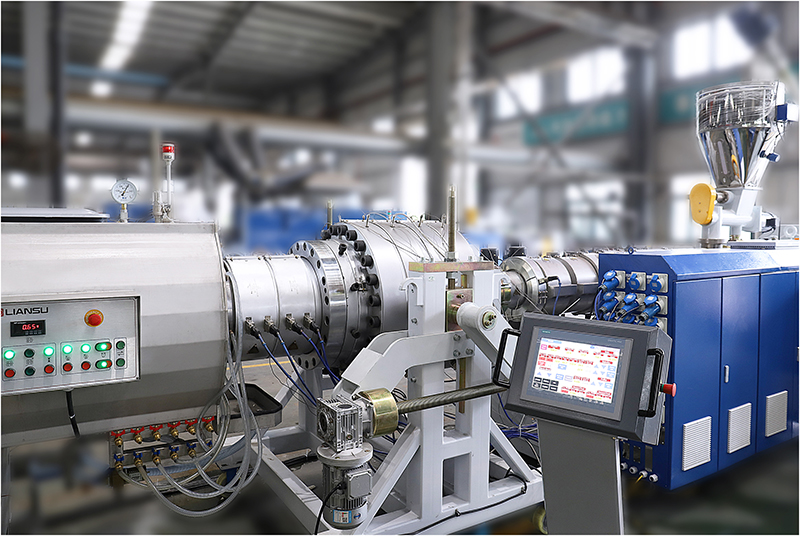 Cooling system:
The whole tank body of vacuum and cooling system adopts 304 stainless steel structure, vacuum control adopts automatic negative pressure closed-loop control system which is response quickly and save more than 50% energy consumption.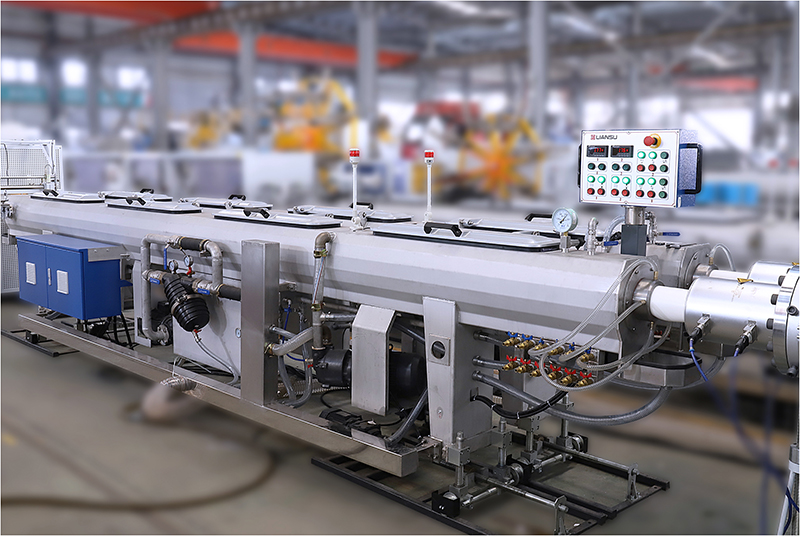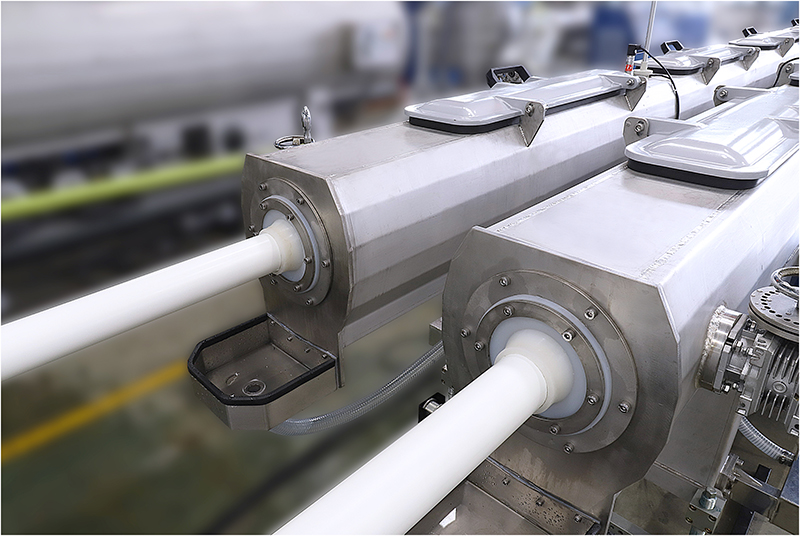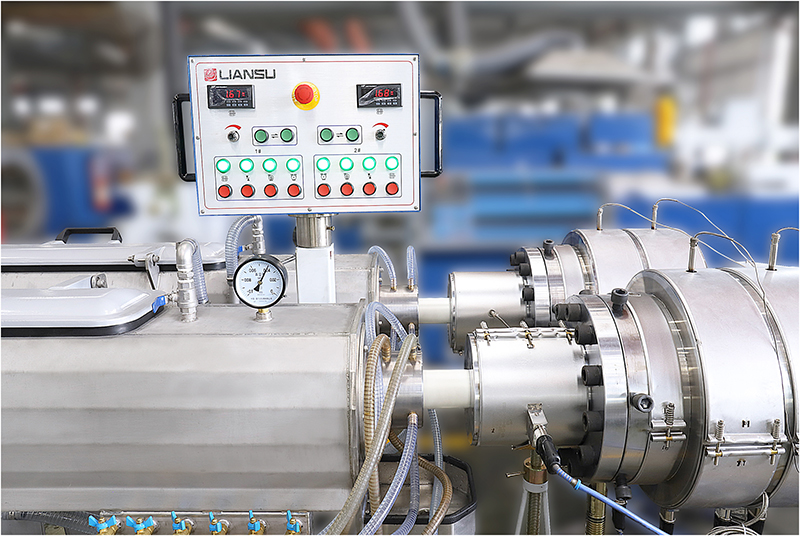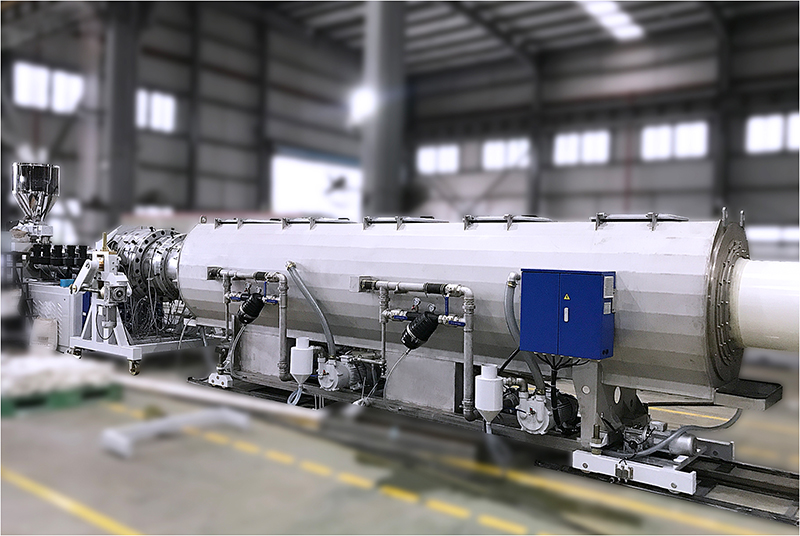 Hauling servo control system:
-Servo control system is adopted to control the caterpillar ,which has high stability and saves the cost of start-up material
-60 times of speed ratio range to meet the production of the large-span wall thickness pipe, ensure productivity and stable hauling speed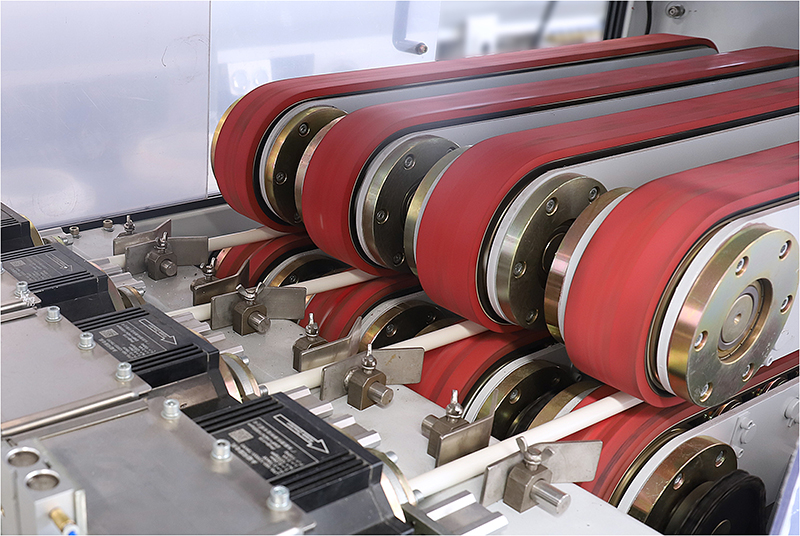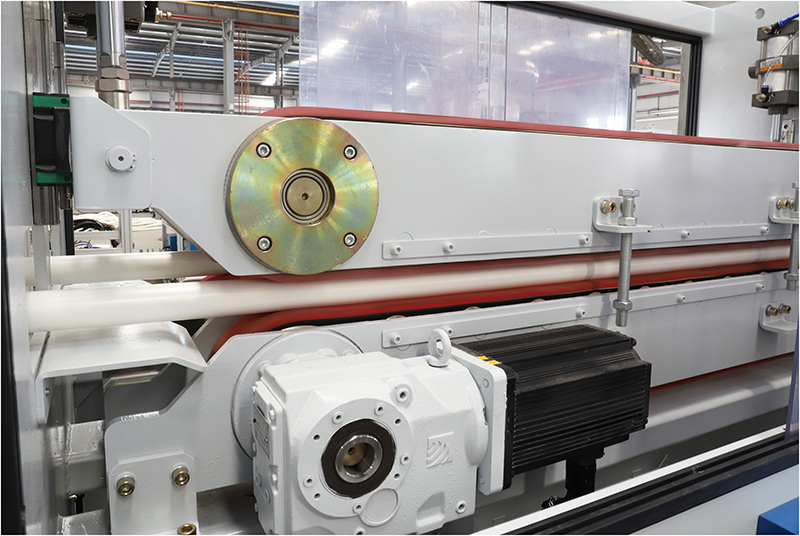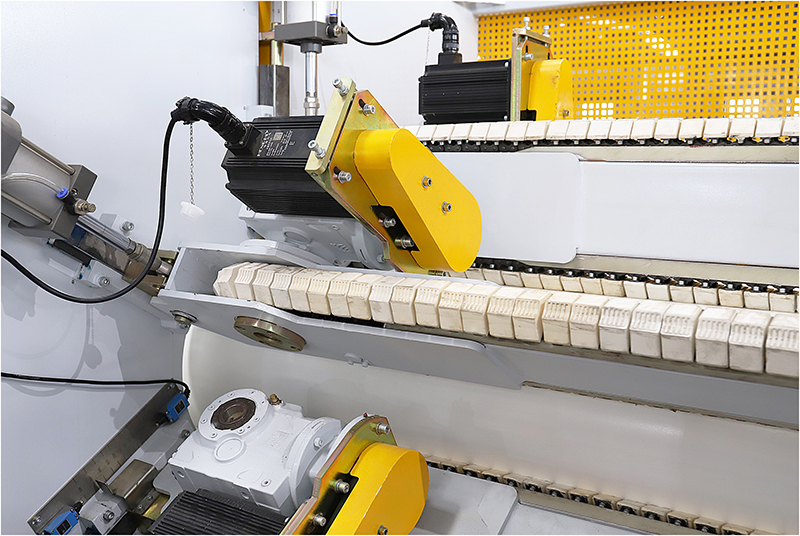 Cutting mechanism:
For different production lines and pipe varieties, matching high speed swarfless、planetary cutting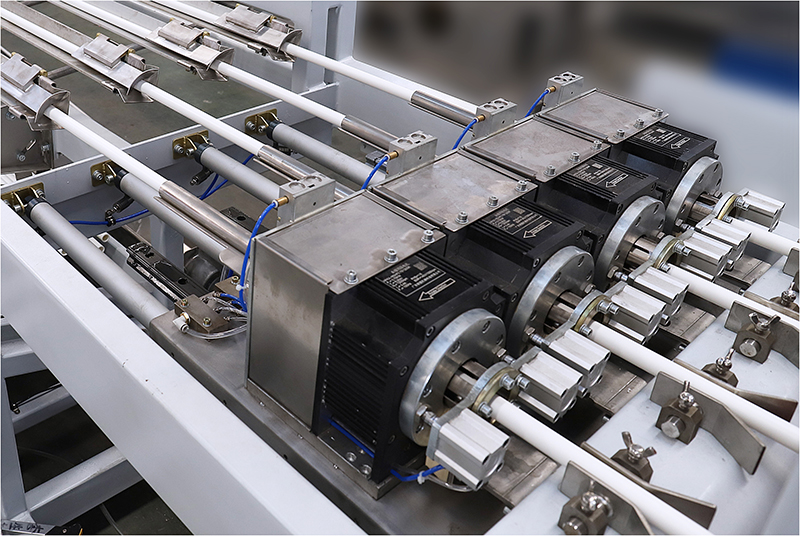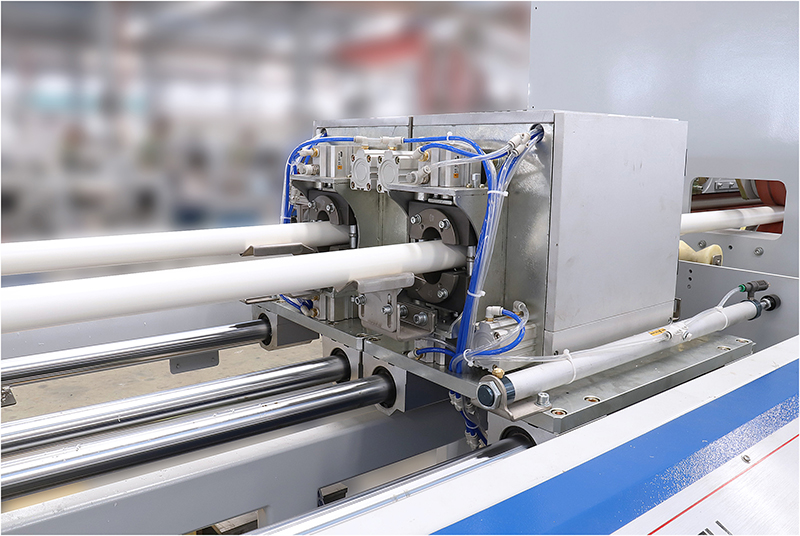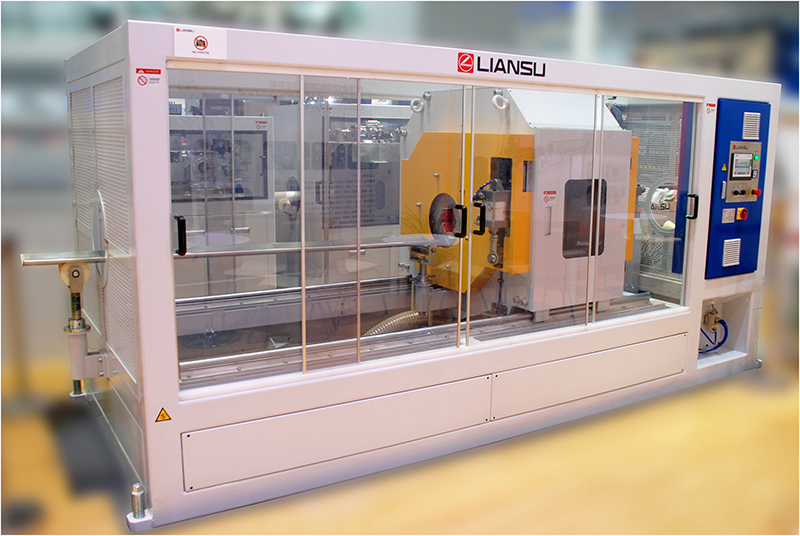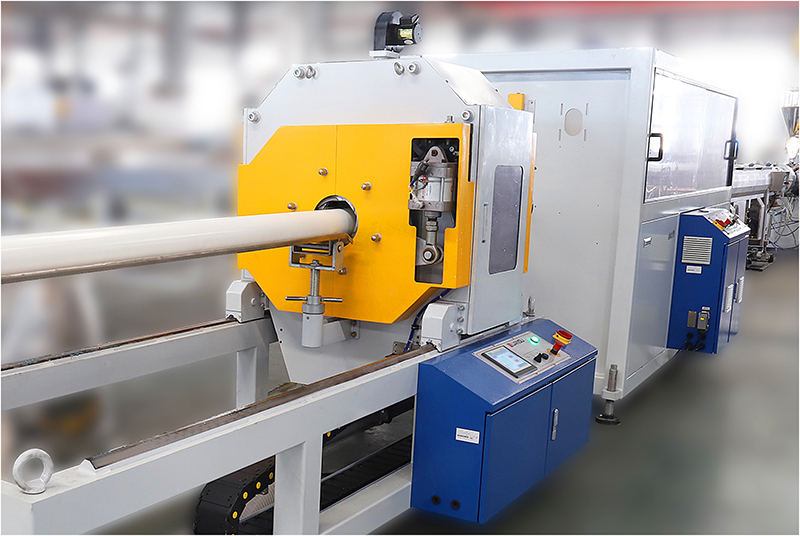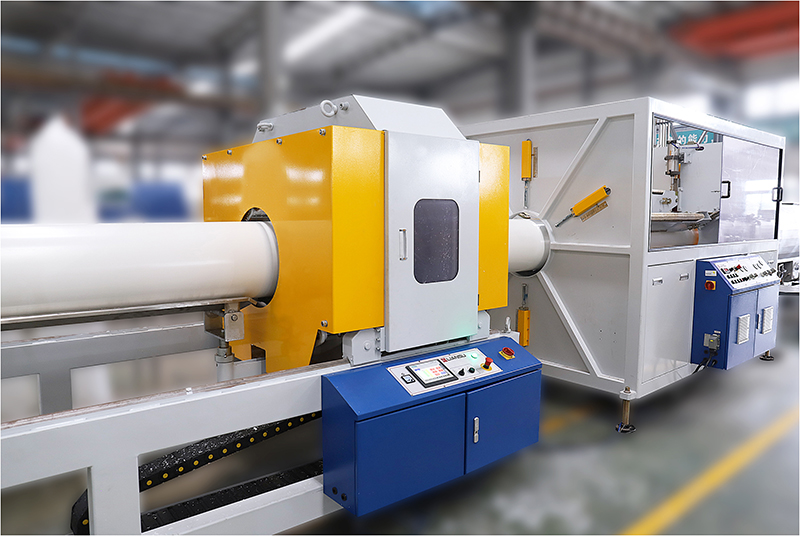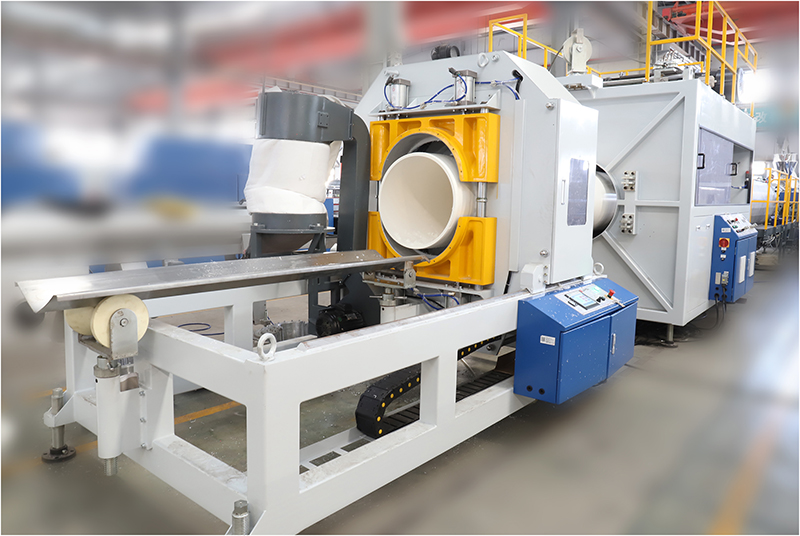 Online socketing, online packaging mechanism:
Provide PVC pipe with specifications from 16MM to 1000MM online socketing mechanism, for specification is 63MM and below straight pipe, socketing pipe will provide online automatic bundling and bagging mechanism and online PP belt bundling mechanism to meet the different requirement of the market.
16MM to 1000MM online socketing mechanism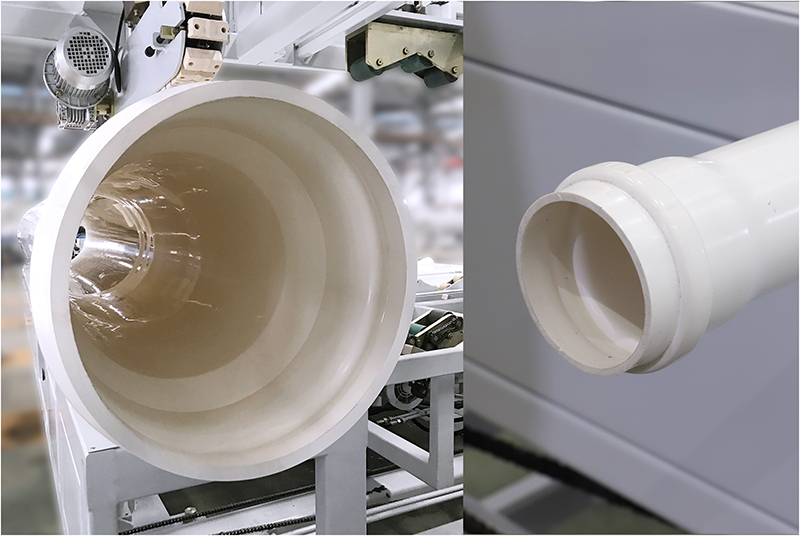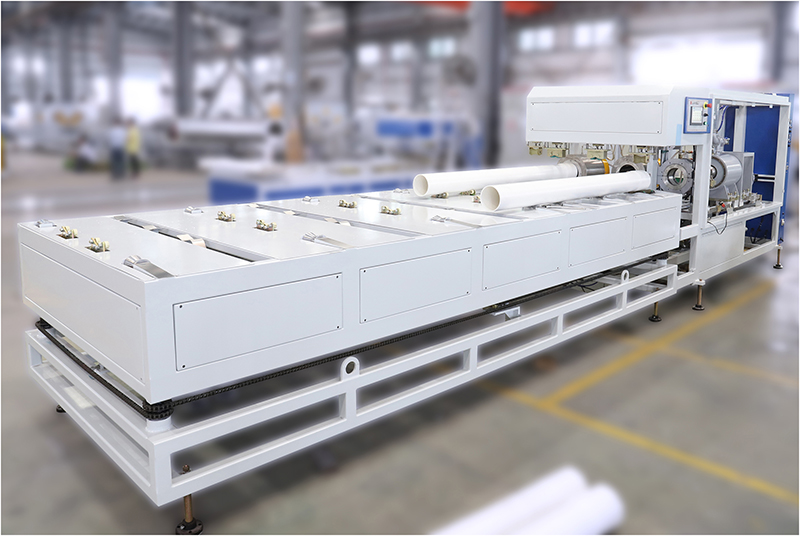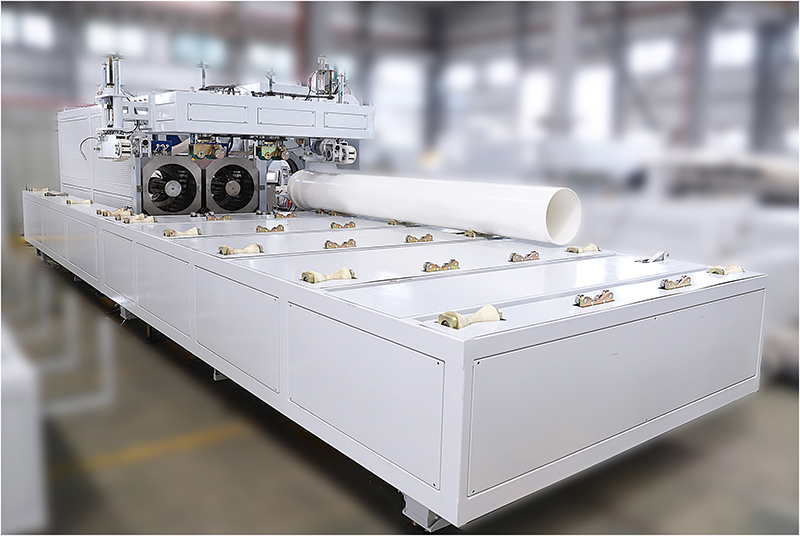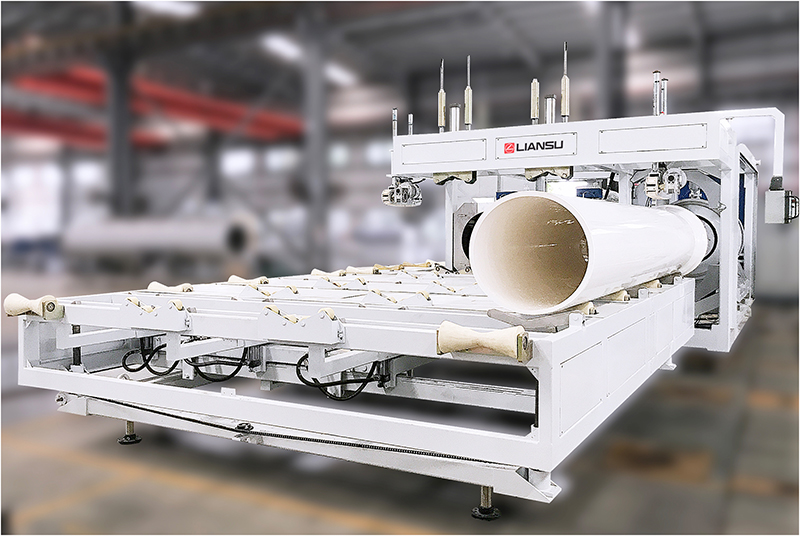 online automatic bundling and bagging mechanism and online PP belt bundling mechanism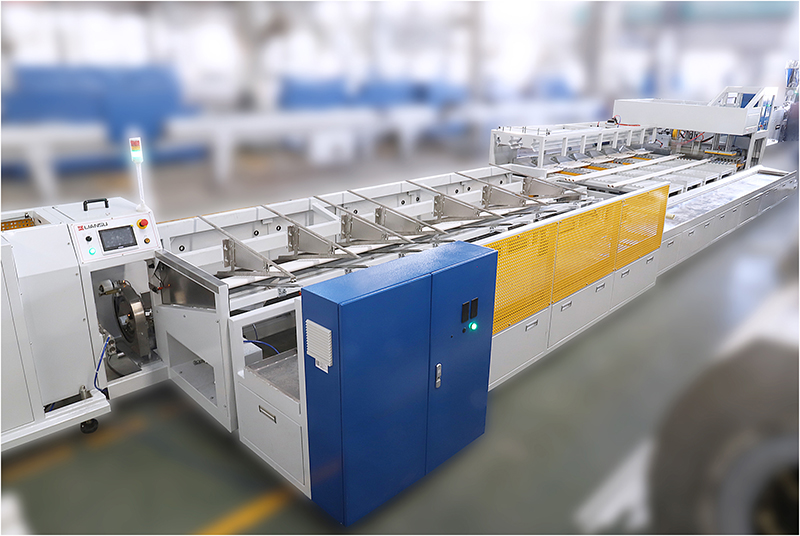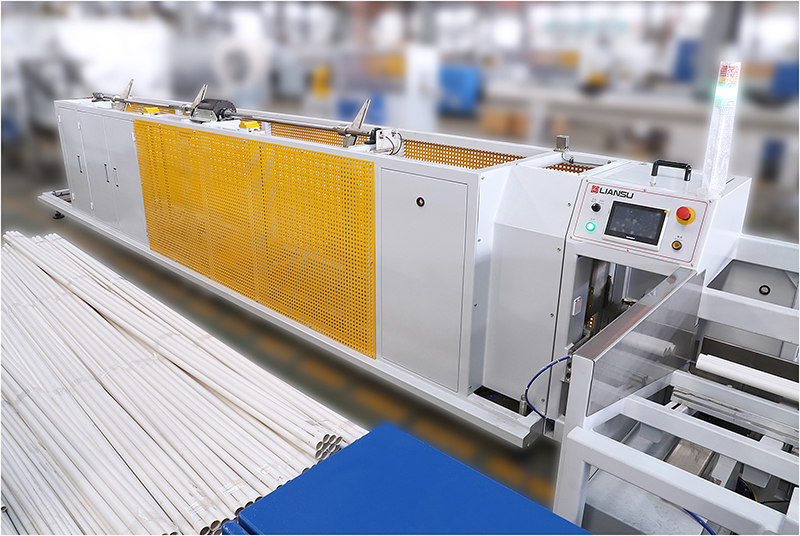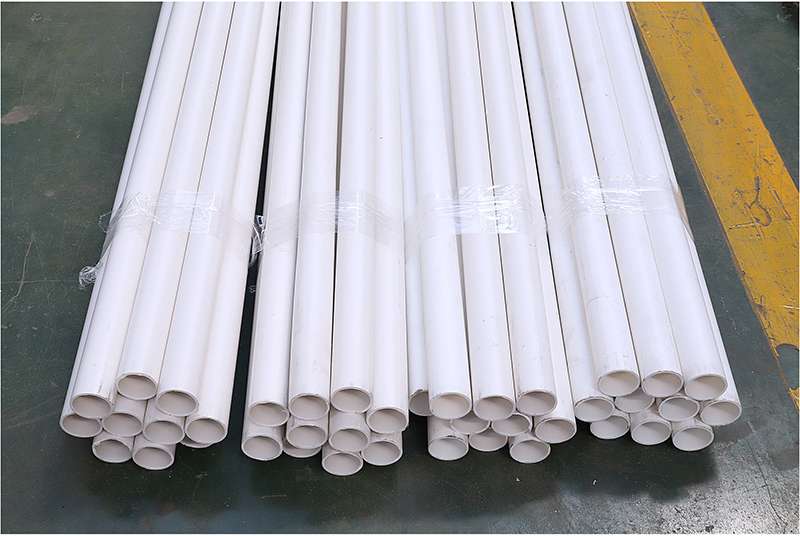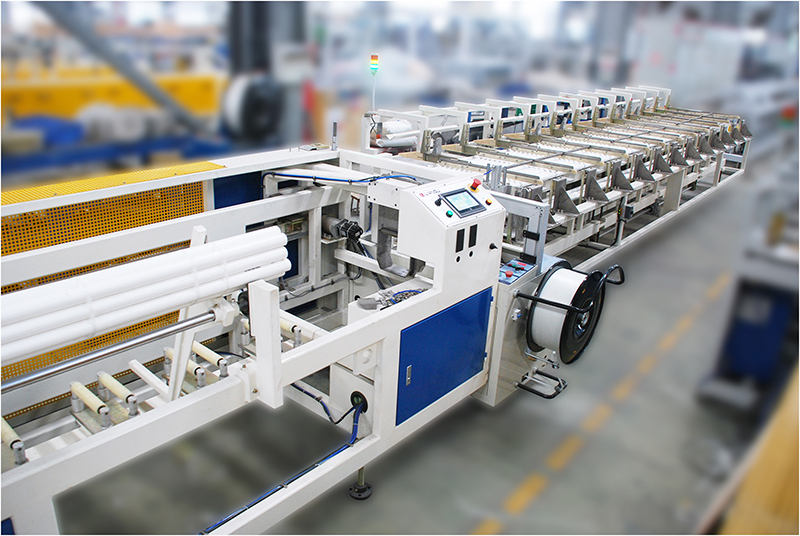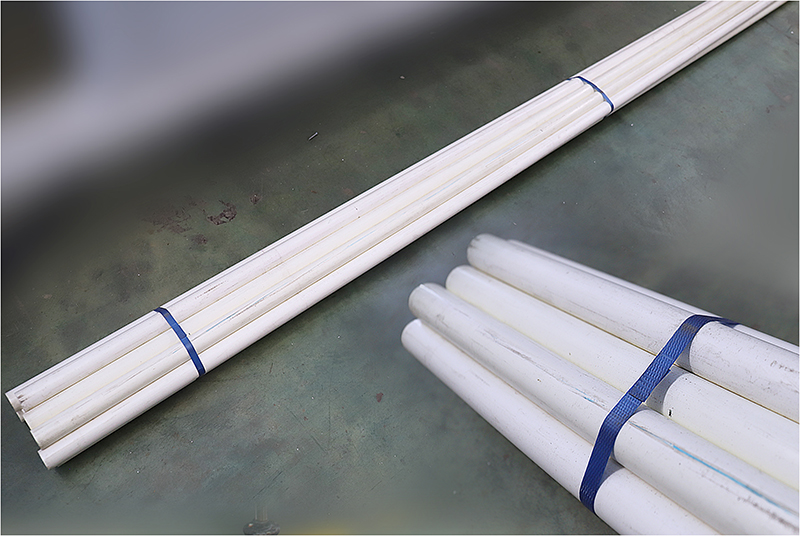 Material dosing system:
Liansu Machinery provides a complete extrusion production system for PVC pipe, covering the whole range of extrusion processing equipment、full-automatic feeding and dosing and conveying system of upstream extrusion, and online socketing and online packaging system of downstream extrusion.
-The high output and low energy consumption " high-speed mixing mechansim" which is independently developed and produced by Liansu ,and the comprehensive power consumption is 30-40KWH/ton. The comprehensive output of GRH500/LH500 mixer is 1.7ton/hour, and the comprehensive output of GRH1000/LH3000 is 2.9ton/hour.