280-800MM HDPE Solid Wall Pressure Pipe Extrusion Line
Pipe production thickness range:12.5mm ~ 96mm
Pressure range :SDR26 ~ SDR 9
*The whole line control PLC or Flexcon + [flexible control + data acquisition and analysis system] for optional.
*Extruder adopts 40 L/D ratio series screw design + spiral feedbush, high output and stable melt temperature.
*Optimized Pipe head design for large diameter pipe and big wall thickness extrusion.internal forced air exhaust system is adopted to effectively reduce the cooling length.
*The vacuum adopts inverter drive and closed-loop control to ensure the stability of vacuum and energy-saving and noise reduction in the production process.
*Haul off mechanism and pre hauling mechanism adopt full servo driving system, maximum hauling speed regulatoin range ratio can reach 100 times, so as to ensure stable hauling when the specification and thickness range is large, and reduce waste products.
*Swarfless cut and saw cutting integrated mechanism is adopted for cutter. pipe wall thickness less than 80mm adopts swarfless cutting, pipe wall thickness over than 80mm adopts saw cutting.
Control system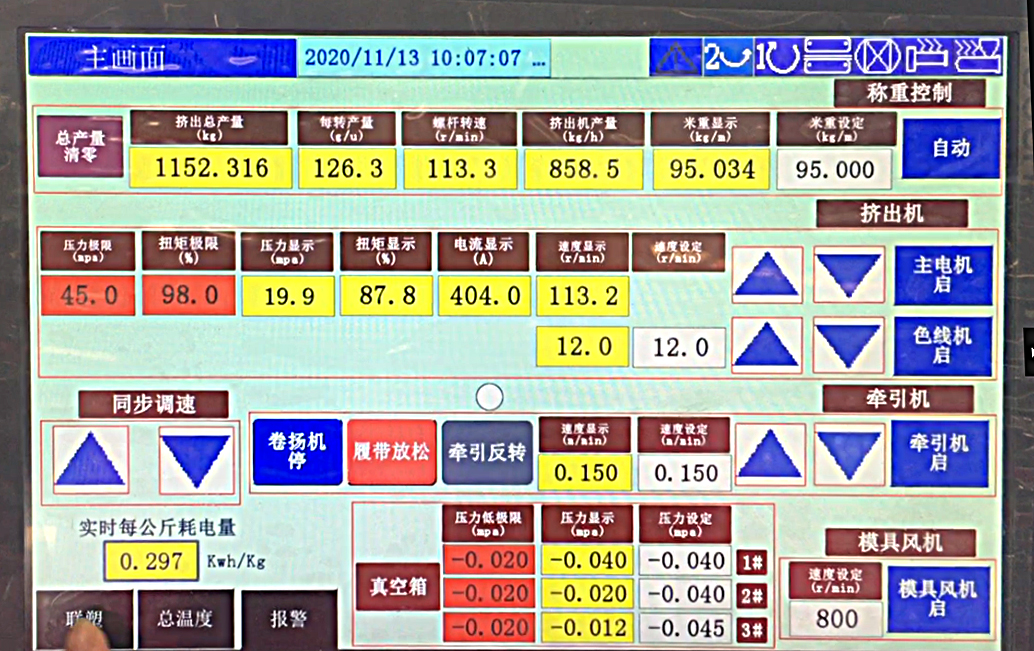 PLC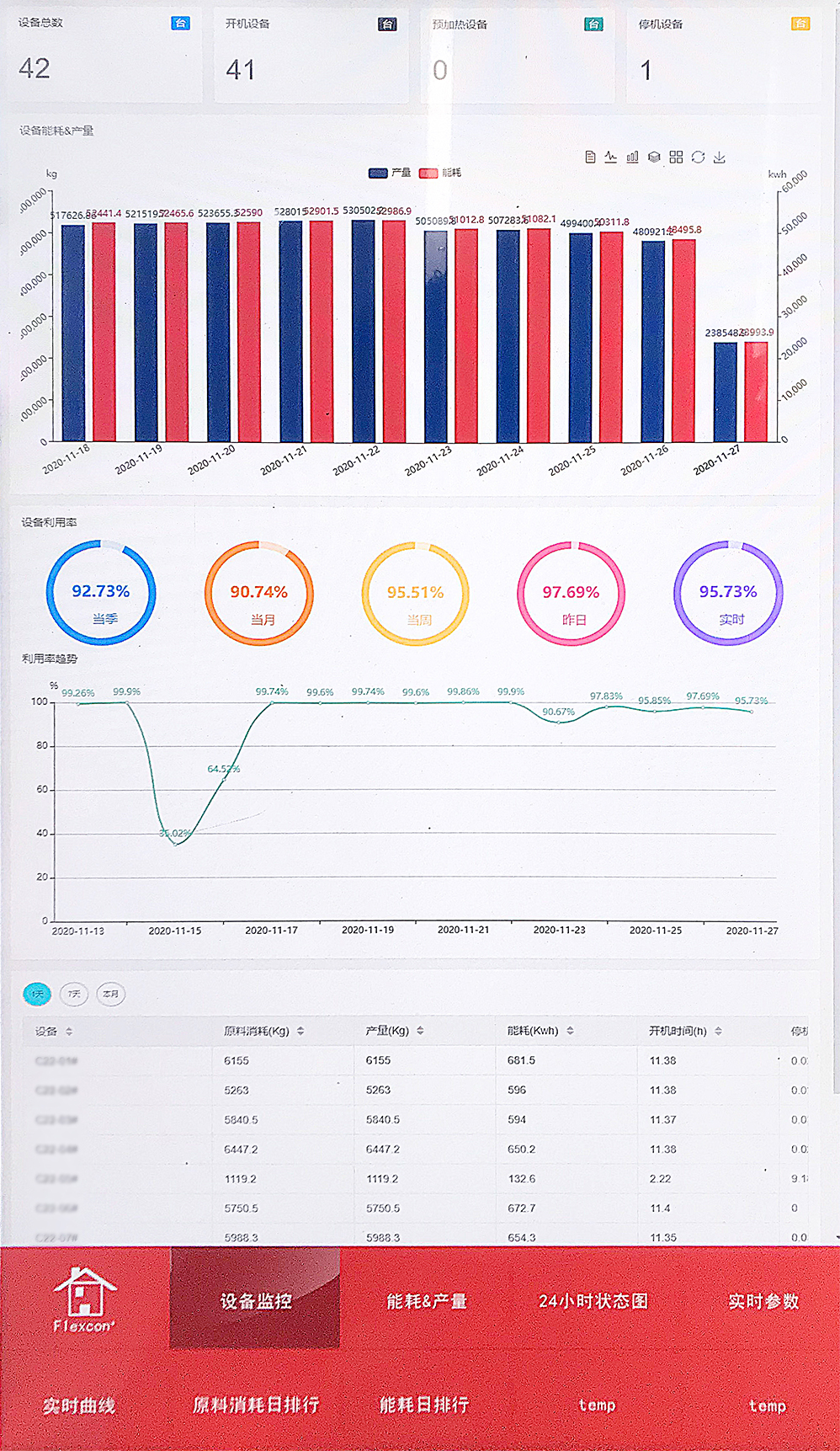 Flexcon +
Equipment site pictures