Deeply cultivating the manufacturing of pipe extrusion equipment for 30 years, Liansu has been committed to providing customers with plastic pipe extrusion processing solutions for the whole industry chain, covering the automatic material mixing and conveying system in the upstream of extrusion processing, and supporting online socketing and packaging mechanism in the downstream. It energizes the extrusion production, saves energy and reduces emission, integrates digital management and green production. It is a full-process ecological chain of plastic pipe "quality manufacturing", which can reduce the cost and increase the efficiency for customers and help the enterprises to refine their management.
Rooted in Shunde, Foshan, covering an area of 86,000 square meters, Lianshu Machinery integrates R&D, manufacturing, sales and service. It has large workshops for processing, installation, commissioning, spraying and warehousing, and is equipped with a variety of machining equipment to meet the high-precision production needs of various series of products. Next, we will launch a series of plastic quality manufacturing reports, which will fully deconstruct the story behind the quality manufacturing of our extrusion equipment from the production source. This issue will first introduce you to the core components of extrusion equipment - extrusion die head.
The extrusion die head is the core part of plastic extrusion, and the design and processing accuracy of the die head are directly related to product quality and production stability. Liansu Machinery has accumulated many years of process experience in the plastic extrusion industry, and has a stable technical development team of over 60 engineers. It has excellent technical research and development capabilities and independent innovation capabilities. Our company's pipe extrusion die heads are 100% self development and production, and can be applied to the production of single-layer or multi-layer pipes such as PVC, HDPE, PPR, ABS, and other extrusion production lines such as decorative profiles, plastic coated wire and cable sleeves. Up to now, our company has been approved more than 20 patents related to die heads, including die head flow channel design, practical functions, die head structure, and other aspects, continuously driving high-quality production of products through innovation.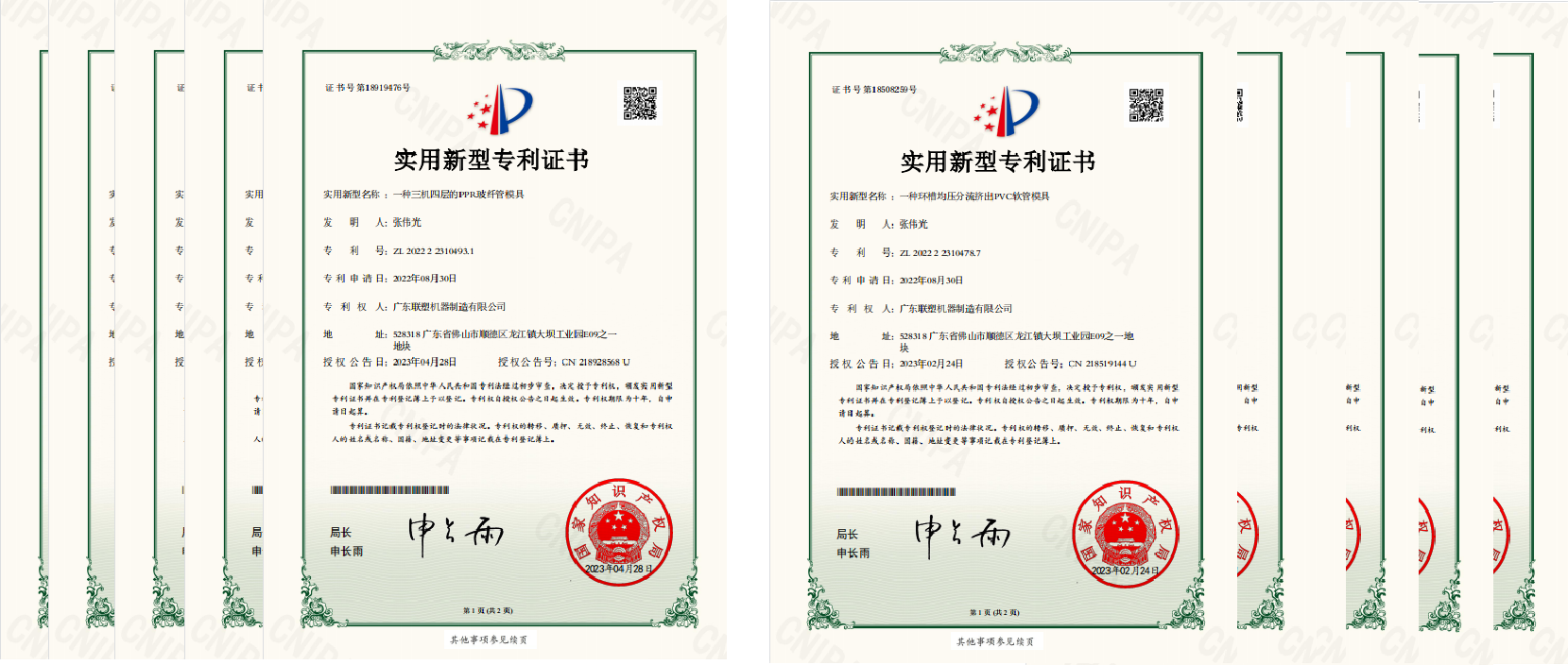 Elaborately design and create products of good quality
In order to combine with the market development trend, Liansu Machinery continues to optimize the design of die heads from structure to material, which makes the die heads more reasonable in design, more convenient in disassembling and assembling, more stable and durable, and more effective in plasticizing the pipes.
Extrusion Pipe Head for PVC Pipe
PVC pipe head adopts a split shuttle support structure to ensure a smooth and balanced flow of materials, which is very suitable for handling raw materials that are extremely sensitive to temperature. The die head is divided into single-layer and multi-layer structure, and the maximum specification of single-layer die head is 1000mm.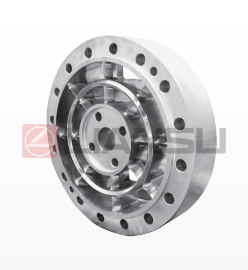 Distributor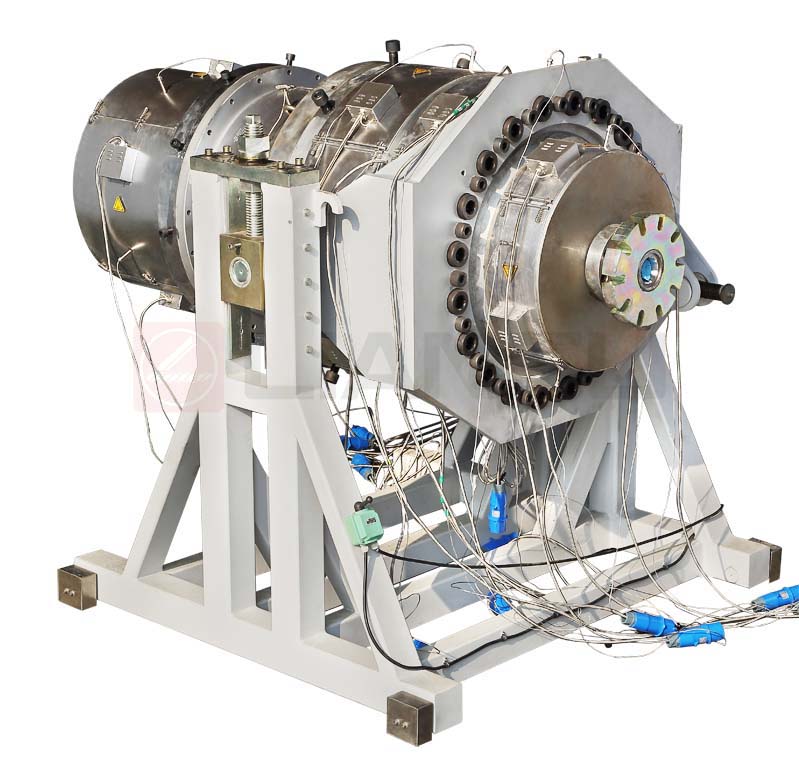 Single-layer extrusion die head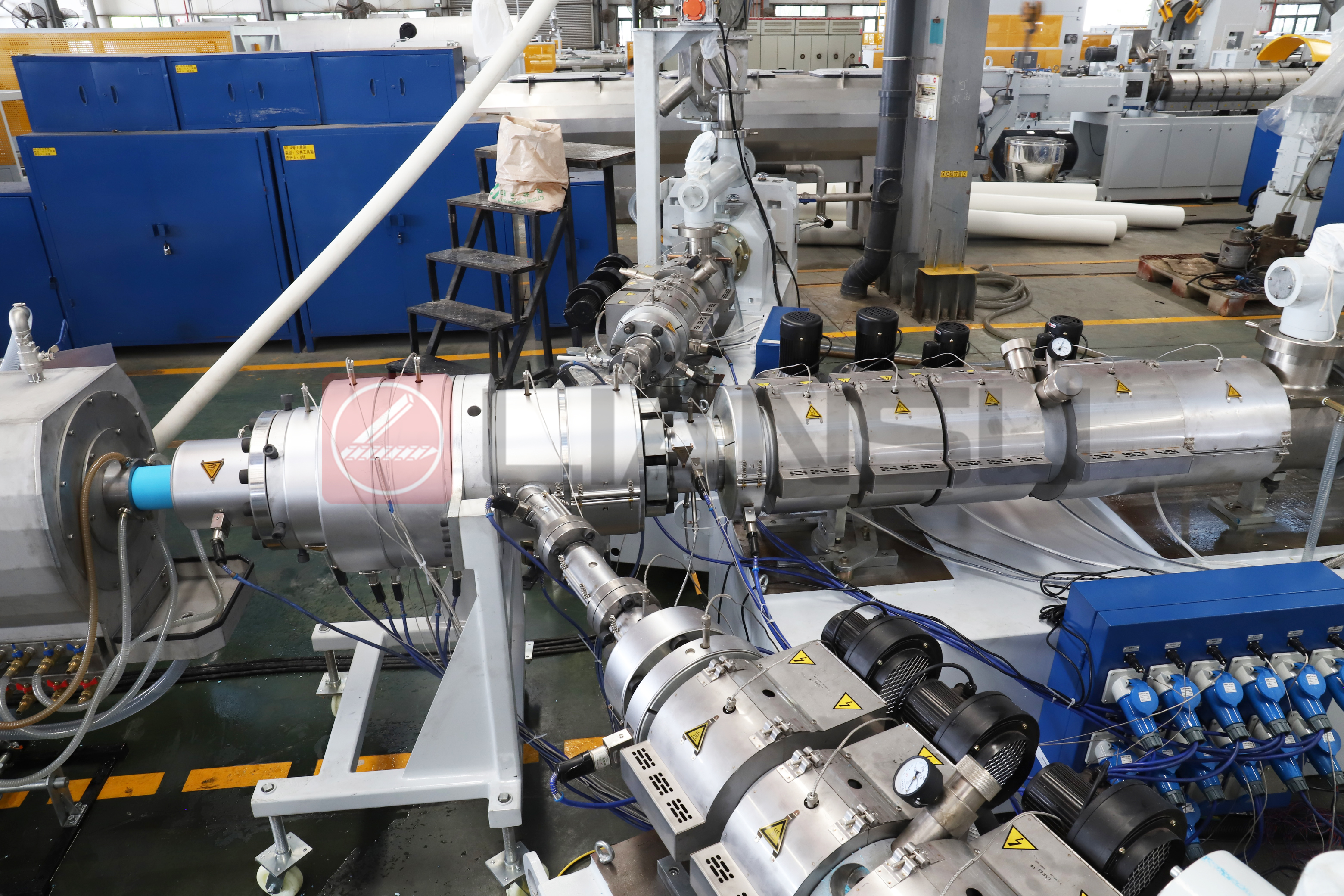 Multi-layer extrusion die head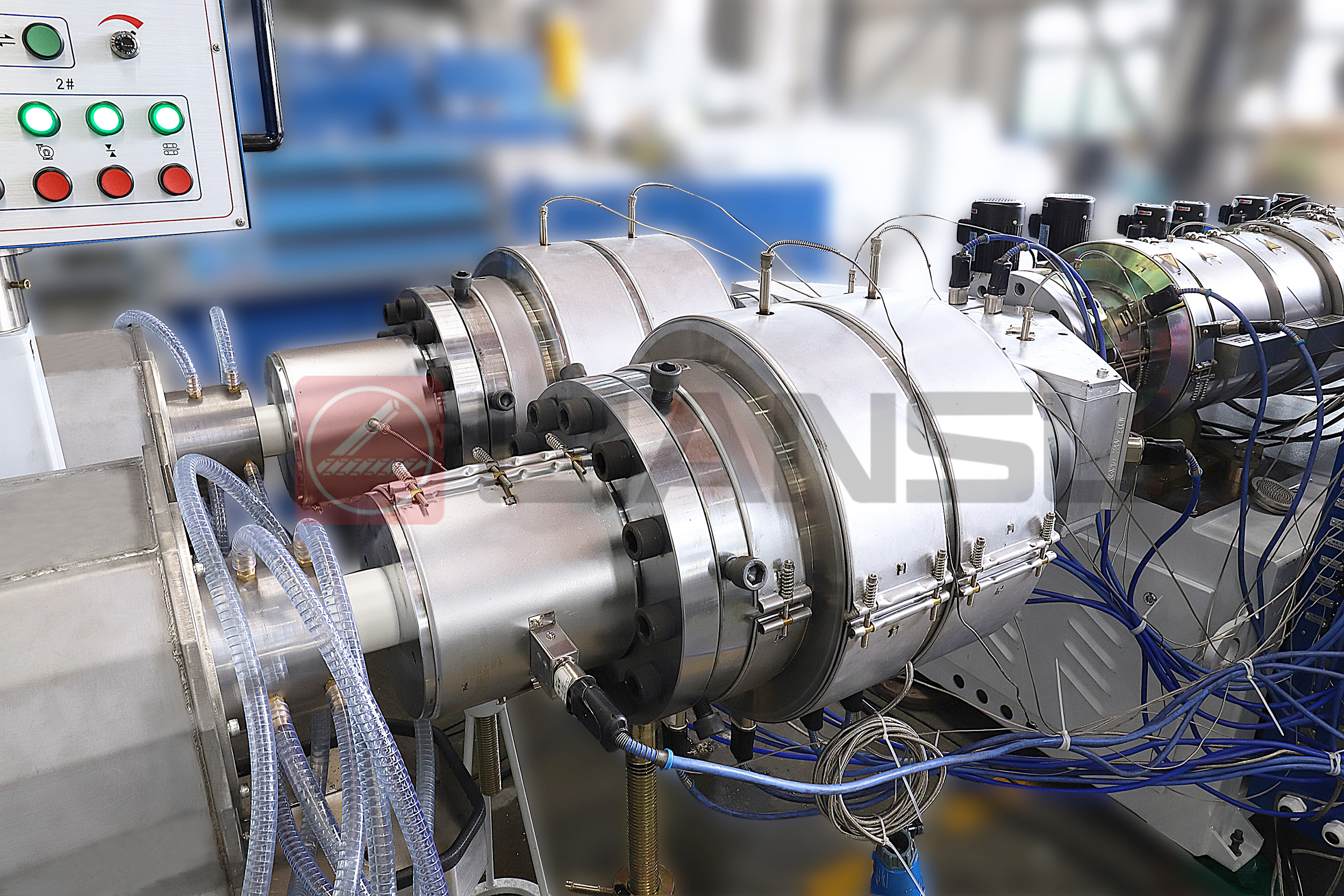 Double-pipe extrusion die head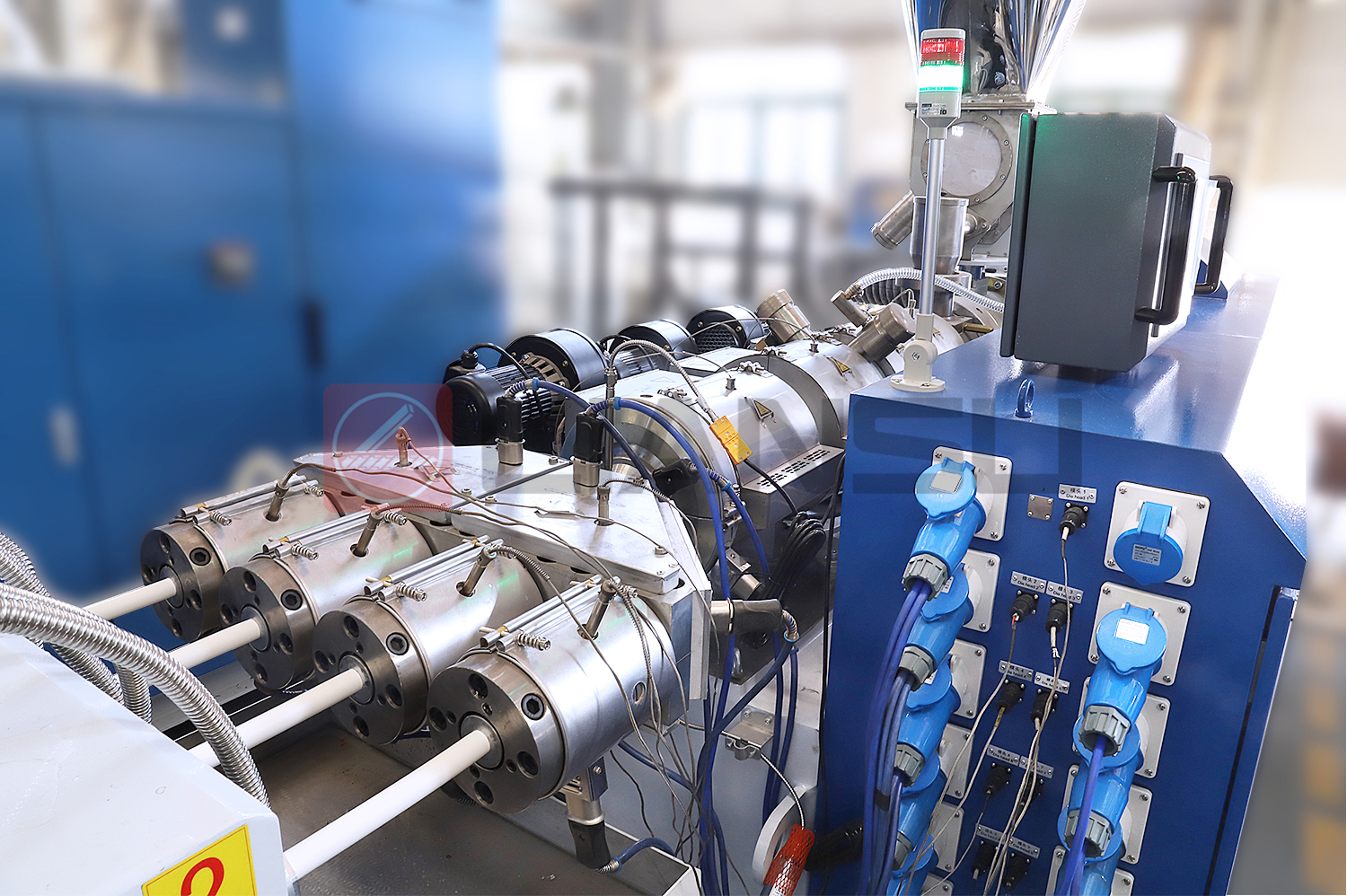 Four-pipe extrusion die head
Extrusion Pipe Head for HDPE Pipe
HDPE Pipe Head adopts spiral structure and reasonable melt flow channel, which can effectively protect the characteristics of raw material during processing, and also can reduce the cleaning time of die head, size range of Liansu Pipe Head from 20mm~2000mm.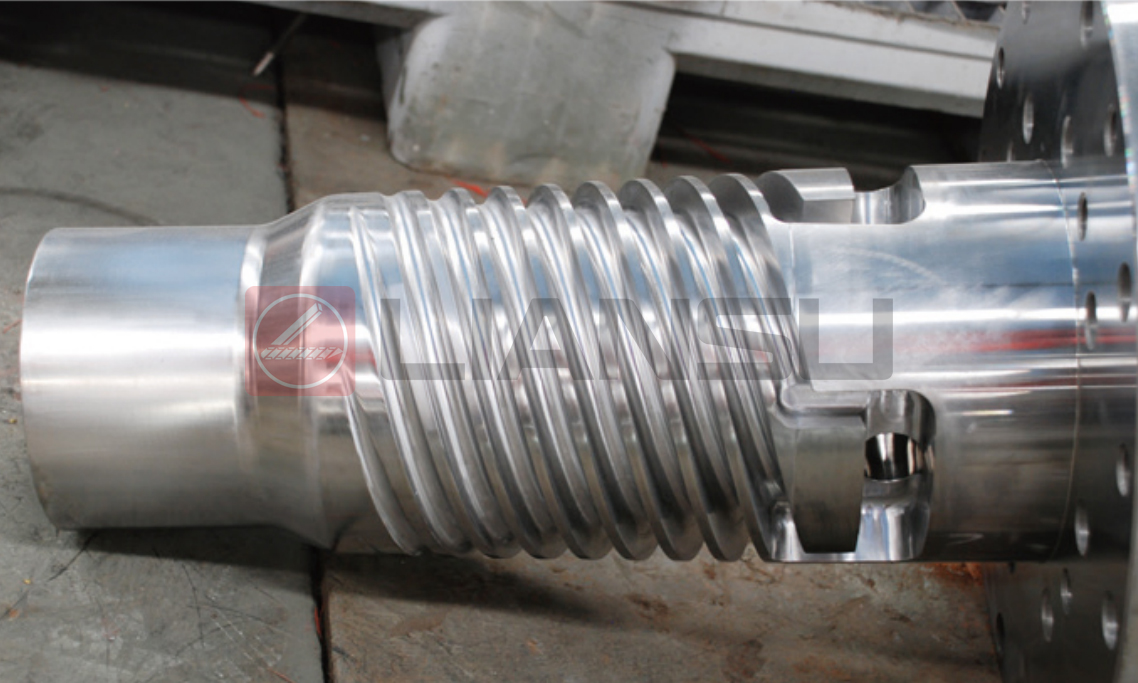 spiral distributor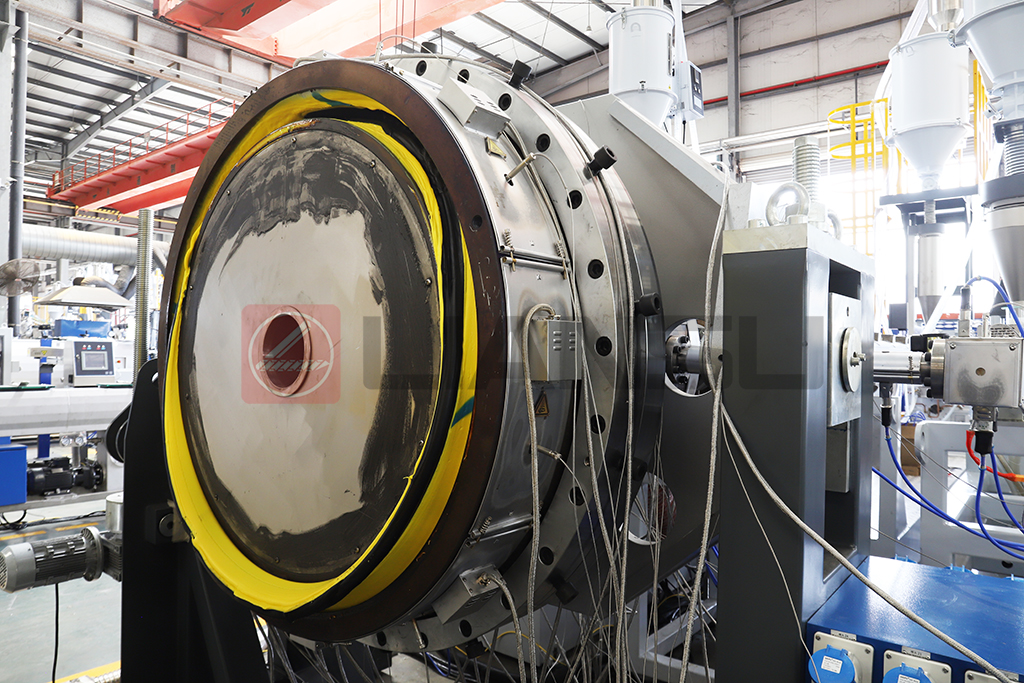 Single-layer extrusion die head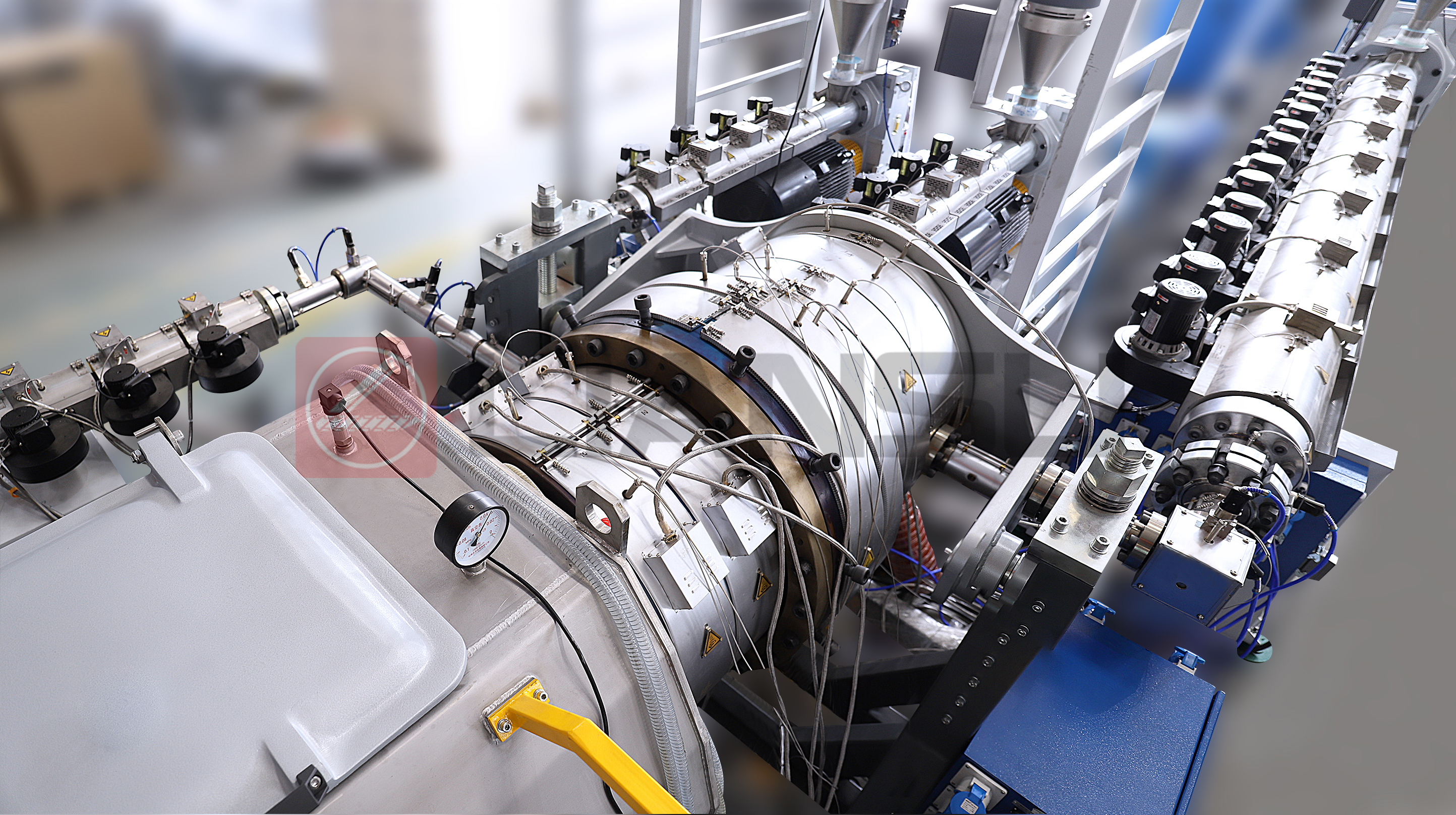 Multi-layer extrusion die head
PPR pipe head also adopts special spiral structure, and can be used for HDPE pipe extrusion, which is use easily and widely.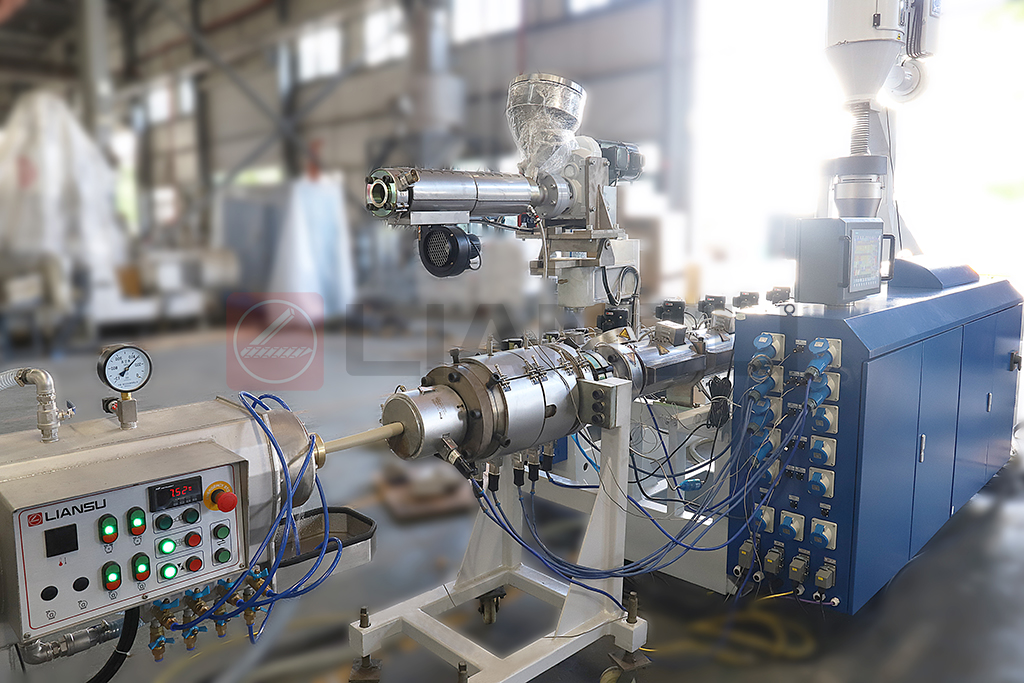 Single-layer extrusion die head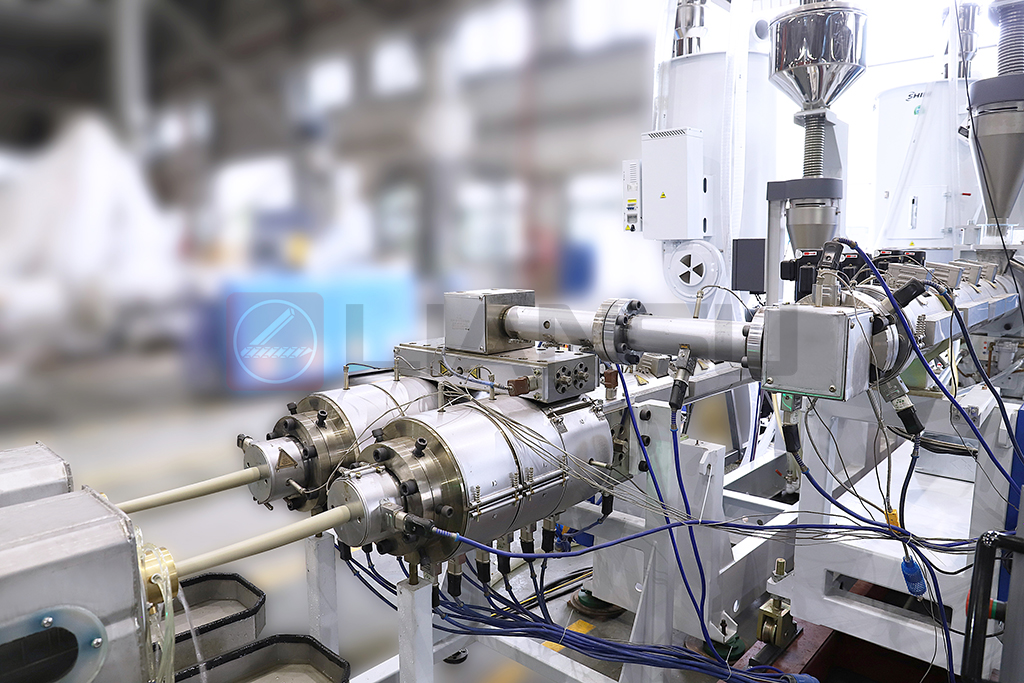 Double-pipe extrusion die head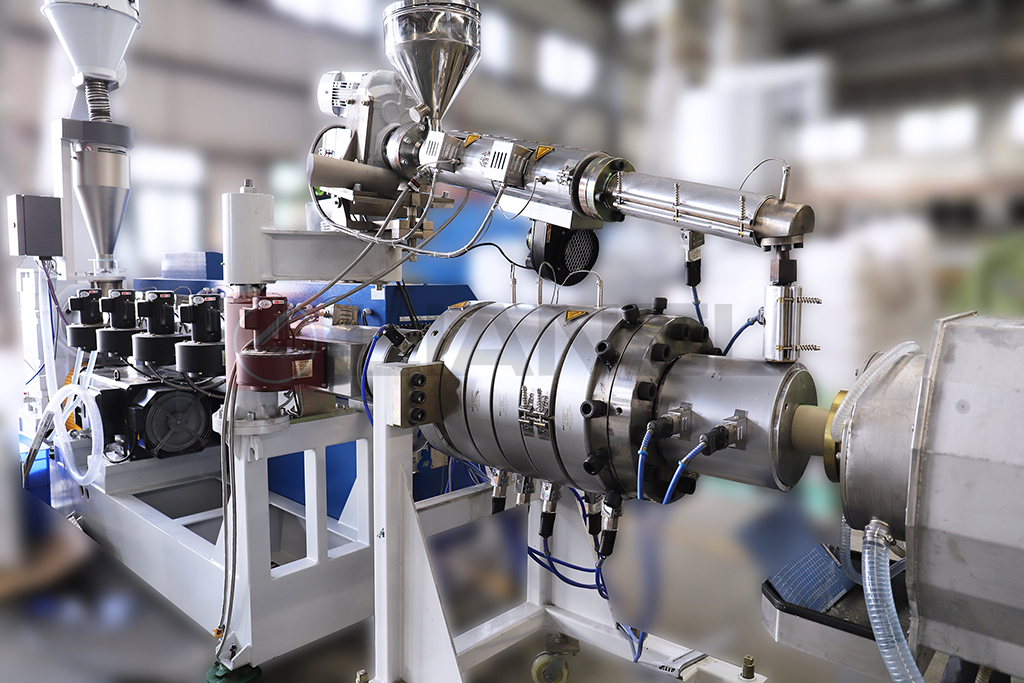 Vertical co-extrusion die head
Elaborate production of die heads and make products of good quality
Liansu strictly controls the technology and quality of the products, equipped with large-scale professional processing equipment, such as laser cutting, precision machining, etc., to create a highly efficient components production process, effectively ensuring the processing accuracy and production efficiency of the die head workpieces, and improving the stability of the extruded products.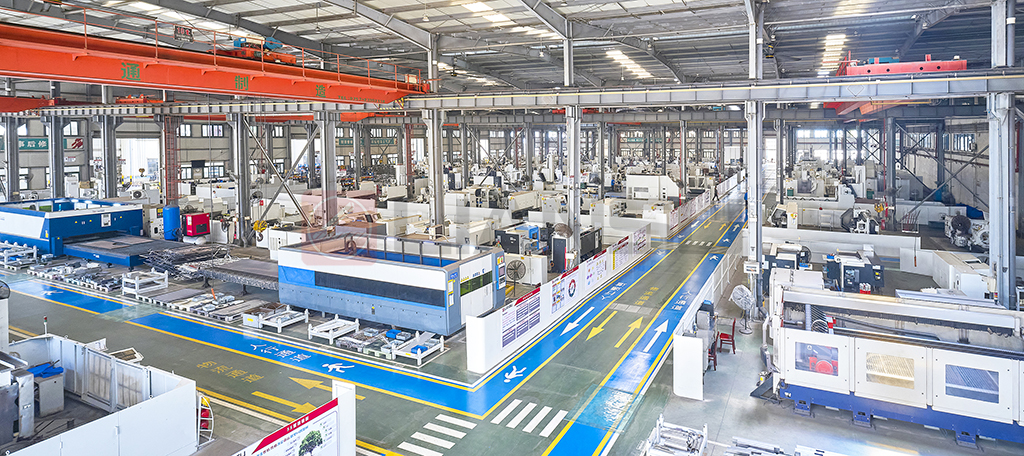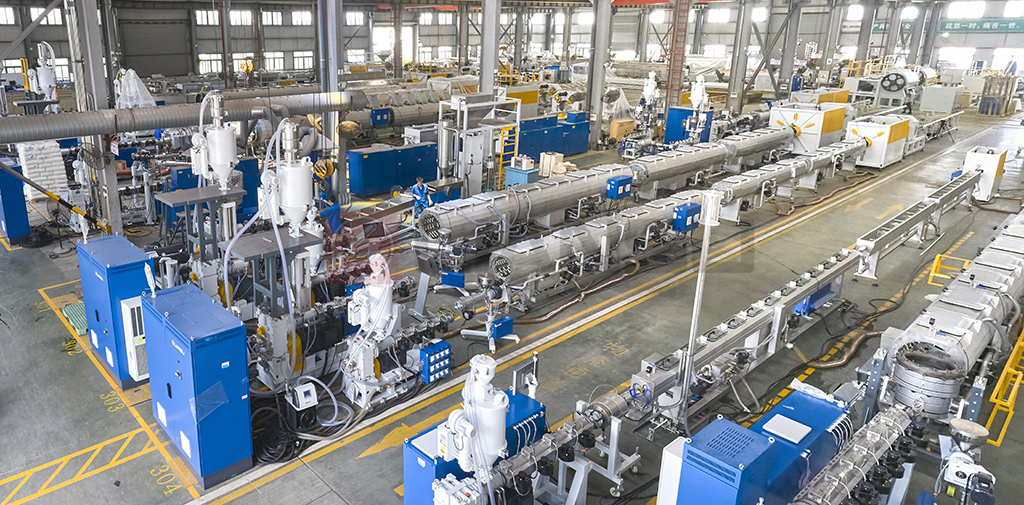 https://youtu.be/Nc0YkLqmVSg?si=l6m2jAAts4LR4eRH
Liansu has always been using professional experience,
professional technology and professional equipment
to help create professional products for you.
See you in the next issue for more
exciting stories behind quality manufacturing!